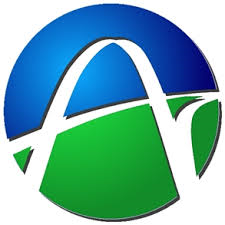 Failing to review your existing benefits and evaluate all your other healthcare options could cause you to pay hundreds or even thousands of dollars in medical bills if you're not careful.
Falmouth, ME (PRWEB) November 04, 2014
November marks the peak of open enrollment season, that time of year when employees nationwide should be reviewing their workplace healthcare coverage and deciding whether or not to make changes to their benefits package.
"Failing to review your existing benefits and evaluate all your other healthcare options could cause you to pay hundreds or even thousands of dollars in medical bills if you're not careful," says Judy Sorensen, president of the Association of Credit Counseling Professionals, ACCPros.
According to the Kaiser Family Foundation's 2014 Employer Health Benefits Survey, the annual premiums for employer-sponsored family health coverage hit $16,834 in 2014. That's up 3% from year-ago levels, and workers on average are now paying $4,823 towards the cost of their coverage.
So Sorensen and the experts from ACCPros suggest the following four steps to take during open enrollment season in order to lower healthcare bills and avoid medical debt.
1. Evaluate your current healthcare benefits
Don't make the mistake of simply sticking with your current benefit coverage as a default option. Such a move could be financially costly, especially if your old healthcare plan has skyrocketed in price.
So give your present health plan a good review, noting what might be different for 2015 versus what you had in the year 2014. "Pay attention as well, if your employer has given you any notices about policy or premium changes for the coming year," Sorensen recommends.
Take cost into consideration, of course, but also evaluate the scope of your benefits; there may be some coverage you can't afford to do without. For example, if you want to have a baby next year, don't switch into a cheaper, but bare bones, plan that lacks prenatal and maternity coverage.
You don't want uncovered medical expenses to lead you into medical debt.
2. Consider contributing to a Flexible Spending Account or FSA
Many employers offer Flexible Spending Accounts. If you have this tax-advantaged healthcare account at work, determine if you've been putting away the appropriate amount of money.
With an FSA, you don't want to over-fund it to the point where you have surplus money in there that you don't use up by year's end, since most companies mandate that you must "use or lose" the funds in an FSA by December 31st.
Fortunately, if you haven't used all the funds, that money in your FSA account can be used to pay for health-related items and services that aren't covered by your health insurance – like a year-end vision or dental appointment.
You save on taxes by socking away money in an FSA because your FSA contributions come out of your paycheck on a pre-tax basis. "So in the end, you lower your gross income, and shave your federal income taxes and Social Security taxes too," Sorensen notes.
3. Make a commitment to a healthier lifestyle
During open enrollment season it's also smart to inquire about financial perks – like free medical exams, lower deductibles or reduced healthcare premiums – that your company may offer to employees who get healthy.
"Why wait until January to make a New Year's resolution related to your health?" asks Sorensen. "Instead make a commitment to a healthier lifestyle now – and shed a few pounds, quick smoking or start eating better to lower your cholesterol."
In exchange for your willingness to have better exercise and nutrition habits, employers often provide significant healthcare related benefits that save you money.
4. Weigh the pros and cons of using medical credit cards
For those who may already be dealing with medical bills, or those contemplating how to pay off existing healthcare bills, consider whether you should use a medical credit card. These cards, many of which have a Visa or MasterCard logo, work pretty much like regular credit cards – except that you can only charge medical or healthcare related expenses on them.
One advantage of a healthcare credit card is that it lets you immediately receive the medical treatment or healthcare services you need, even if you don't have the cash upfront.
Another advantage of medical credit cards is that you can charge your healthcare needs and pay them over time – without worrying about a lack of cash causing you to have overdue medical bills that go into collections.
But consumer advocates say one drawback of these cards is their interest rates, which can often be 20% or higher. Another downside of medical credit cards is that, if you fail to pay, they can damage your credit rating similar to any other credit card.
The member agencies of ACCPros are skilled in working with consumers nationwide who are deep in debt. They are familiar with state and federal laws and can assist Americans with resolving delinquent credit card bills, past due medical accounts, including medical credit cards, and other unpaid obligations.
Individuals with unsecured debts, including medical credit card debt, can often qualify for a debt management program, or DMP, which can clear up debts sooner rather than later.
About ACCPros
The Association of Credit Counseling Professionals, ACCPros, is the credit counseling industry's newest and fastest growing trade association.
ACCPros hopes to distinguish itself from other associations by placing an emphasis on ethics and compliance and focusing on best practices, quality service, education, training, and
professional ethics.
ACCPros member agencies can be a great resource for consumers seeking help managing their debt. Call the toll-free ACCPros Locator Line at 800-635-0553 to speak with a certified credit counselor at an agency licensed/registered in your state.