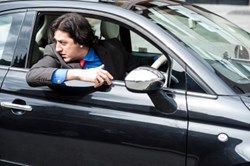 The database now offered instantly connects any vehicle owner with multiple insurance agencies offering different policies for comparable pricing.
Columbus, Ohio (PRWEB) October 10, 2013
Finding companies to quote insurance policies using the Internet can be a struggle for any vehicle owner unwilling to submit personal information during the review process. The Auto Pros company has opened its accurate auto insurance quotes system online at http://carpartslocator.com/insurance. The system now serves the needs of car owners by offering immediately accessible rates from top insurers in the U.S.
The programming of this database system is designed to offer an alternative to vehicle owners who are against inputting personal data into company forms to access quotes information.
A zip code submit system has been launched to match any driver with a specific part of the country where insurance rates are rise of falling. This easy way to retrieve a quote is based solely on zip code data to help drivers match current pricing with multiple companies.
The Auto Pros database that is now active is part of an ongoing company service project to bring more related services to visitors of the company website daily. The auto parts that are sold through the company website have helped introduce thousands of visitors each month to the company network. These visitors and new arrivals to the website now have the ability to access this insurance database online.
"The database now offered instantly connects any vehicle owner with multiple insurance agencies offering different policies for comparable pricing," a source from the Auto Pros company said.
One issue that a person seeking a quote for insurance can experience when researching more than one company online is the difference in rates that are provided by similar companies.
Many companies now use more than one criteria to determine the amount of risk that is involved when ensuring a vehicle owner for loss protection. Some companies use credit scores and other personal data to form a base quotation.
"The access we give inside our database presents companies able to insure vehicles under full coverage, liability and SR22 insurance plans based on limited amounts of car owner information," the source added.
The Auto Pros insurance database finder that exists is part of a series of database programmed tools that is now listed on the company website. A finder tool for locating car warranty plans is now accessible by the public. These plans are underwritten for used or new vehicle owners to supplement an expiring policy or other lack of coverage.
This warranty plans database can be used by visiting the http://www.autoprosusa.com/auto-warranty section of the company website. Data from the providers offering coverage is routinely updated on a daily schedule.
About CarPartsLocator.com
The CarPartsLocator.com company now generates immediate quotes for automobile insurance and auto warranty plans for drivers seeking better coverage at an affordable cost online. This company is staffed by experts providing automobile industry information from the company resource center online. The CarPartsLocator.com company has an established parts referral service that is now used on a national basis by service companies, mechanics, car owners and other buyers of used or aftermarket auto parts. The thousands of parts that are researchable using this company are accessible 24/7. New insurance and warranty providers are added online as information is verified.