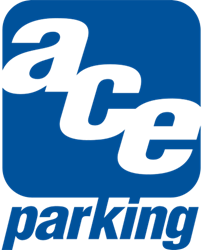 Washington, DC (PRWEB) August 16, 2014
Job seekers in the Washington, DC area can now turn to Ace Parking as a part of their search. Keith Jones of Ace Parking has announced that the company is looking to hire valets, supervisors and a site manager at their Washington, DC location. The company is not only well known throughout the parking management industry for their successful business endeavors but also for their outstanding treatment of their team members across all positions.
Ace Parking takes a unique approach to employment, customizing the positions they offer to meet the unique qualities and experiences of their applicants. Rather than creating a mold into which applicants must fit, the company adapts the positions in order to uncover the strengths, talents, skills and abilities that the team member may have. It is in this way that the company is able to meet their own business needs, while also putting their employees in the greatest position to succeed.
"We believe that it is very important to play to the inherent strengths of our employees in creating the positions that they will fill," said Scott Jones of Ace Parking. "We have found that this is the best way to get the most out of our employees, and it creates a very enjoyable daily work experience for our employees."
The positions in the Washington, DC area are available immediately. At Ace Parking, Keith Jones recommends that any interested parties refer to the company's website for more information on the positions and how to apply.
Ace Parking is a family-owned company that has been in business for almost 65 years. The company is known for their history of corporate responsibility and their positive involvement in the community. The company is also able to boast exceptional stability and continued growth, something that should be very appealing to all potential job applicants.
"We greatly value the roles that our employees play in our company," said Ace Parking's Scott Jones. "We have a very clear understanding that our employees are fundamental to the success of our business and we make every effort to treat them with this very clearly in mind."