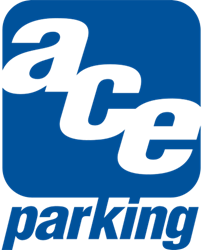 San Diego, CA (PRWEB) August 14, 2014
Keith Jones of Ace Parking accepted the 2014 Generations Cup Award on behalf of the company, an award which was presented by the San Diego Business Journal at the Family Owned Business Award Ceremony. The ceremony, which was held at the Paradise Point Resort on April 3rd, honored the organizations that have played a major role in shaping the culture and history of San Diego.
At Ace Parking, Scott Jones played a very significant role in shaping both the company and the community. Having managed the company for over 40 years, Scott Jones of Ace Parking helped to lay the foundation of the company's vision and core values. Both Scott and Keith Jones have also played a major role in the community of San Diego as each has contributed through various forms of community service endeavors over the years.
Ace Parking's owners have spanned three generations, beginning with the late Evan B. Jones, who founded the company almost 65 years ago. His son, Scott, managed the company for 40 years before turning control over to his son, Keith.
"We are very proud of the fact that our family has been so involved in this business and in this community," said the managing principal of Ace Parking, Keith Jones. "It is very important to us that we are involved in the community and that our business reflects the values upon which it was founded. We will always value our tradition and our history, and we will always take steps to ensure that we work with that notion clearly in mind."
The company often considers the values that have been imbued in the company by founder Evan Jones. Keith Jones made reference to this, saying, "My grandfather, Evan Jones, founded Ace Parking almost 65 years ago and I am proud to be carrying on his vision for our company and as a corporate citizen. Winning this award makes me proud to carry on the family tradition not only in business but in our community."