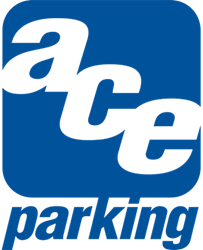 (PRWEB) August 18, 2014
Scott Jones has been a part of Ace Parking for quite some time, as the company was founded by his father, the late Evan Jones. Having managed the company for 40 years before turning the company over to his own son, Keith Jones, Ace Parking has been in the Jones family throughout the almost 65 years the company has been in business. Reached recently at Ace Parking, Scott Jones offered a rare look inside one of the nation's largest parking management companies.
"This is a family business and we believe that it is incredibly important to treat each of our employees and each of our clients like members of our family," said Scott Jones of Ace Parking. "Though it may seem overly simple, we have found that treating people in this way has served our business very well over the many years we have been running this company."
The company has emphasized the importance of running Ace Parking in a principled manner. In abiding by these principles, the company has pledged to "exceed the financial objectives set forth by clients and to deliver the highest possible level of service." These are not the only principles that the company abides by, however, as Ace Parking consistently employs a number of environmentally responsible practices and places a great deal of value on continued community involvement.
"We do everything that we can to run this business in a responsible manner," said Keith Jones of Ace Parking. "We are always looking to develop and implement new green initiatives and we are in constant contact with a number of community organizations so that we can volunteer our time and energy to many valuable causes."
The company clearly values green initiatives and corporate responsibility and they also share their many strategies by offering consultation to other companies looking to reduce their environmental impact.
"When it comes to matters of environmental responsibility, we are not in the business of keeping secrets," said Scott Jones. "We want to see more and more businesses engage in an appropriate level of environmental responsibility as well."