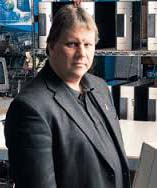 A workstation opens up new capabilities that can help increase productivity, improve reliability, and limit downtime.
CHICAGO (PRWEB) December 06, 2016
With major recent orders for workstations from the American Embassy, the Naval Academy, and the Air Force, Navy, and Marines; Ace Computers is now one of the leading providers of workstations for the public sector.
Ace Computers CEO John Samborski said, "A workstation opens up new capabilities that can help increase productivity, improve reliability, and limit downtime. The options for workstations are constantly evolving. Part of the reason we have been so successful is that we stay on top of and evaluate innovations even before they enter the marketplace. So our clients—whether public or public sector always get a smartly designed workstation that is the highest quality for their money."
Ace Computers' clients opt for workstations over PCs because of high performance and increased durability—2 areas that are especially important for sensitive/intensive government processing and demanding military conditions where technology tends to be pushed hard 24x7x365.
Ace Computers' workstations typically have these 6 features that most desktops/PCs don't include:

ECC RAM: Error-correcting code memory provides an extra layer of reliability by fixing memory errors before they lead to a crash. It automatically detects and corrects up to 99.9998 percent of memory errors.
Multiple Processor Cores: A workstation can be configured with more processors than a PC. The more processor cores, the more processing power for tasks like CAD, data analysis, digital content creation, and financial analysis. More power also allows users to fully leverage sophisticated software.
Redundant Array of Independent Disks: RAID utilizes multiple internal hard drives to store and process data. There are several different types of RAID systems—for example, mirrored drives create a failsafe in the event that one becomes inoperative.
Solid State Drives: Unlike hard drives, SSDs have no moving parts. This reduces the likelihood of a physical failure. They are also faster.
Optimized Graphical Processing Unit: Having a high end GPU takes some of the burden off the CPU, which leads to faster, more reliable processing screen output. A workstation is designed to support one or more professional grade graphics cards, while a PC typically supports only consumer-grade cards. This leads to a dramatic improvement over desktops in terms of system responsiveness.
More Memory: An entry-level workstation can be configured with about twice the memory of a desktop. This improves workflow in multiple ways.
Leading custom computer builder and HPC cluster specialist, Ace Computers currently holds the following contracts: SEWP V, GSA, WSIPC, PEPPM, State of Wis., State of Ga. The company is a Woman-Owned Small Business custom technology systems manufacturer and reseller for the public sector as well as the commercial sector. Channel partners include Intel, Supermicro, NVIDIA, Mellanox and Samsung among others. An industry leader since 1983, the company is a 2015 HPCwire Readers' Choice Award finalist. In addition to some of the finest academic institutions in the U.S., long-term clients include the U.S. Department of Energy and the U.S. Department of Defense. In addition to our Greater Chicago headquarters, Ace Computers has locations in New Jersey, Pennsylvania, Virginia, Arizona, and Nevada. To contact Ace Computers, call 1-877-223-2667 or 1-847-952-6900 or visit g http://www.acecomputers.com/TopProducts.asp