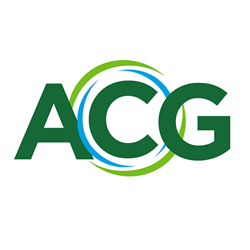 ALPHARETTA, GA (PRWEB) January 14, 2016
ECS® 4-in-1, the industry's most comprehensive anti-skimming solution provided by ACG Security, recently won the 2015 BankNews' Innovative Solution Award for the Best Equipment Solution.
ECS® 4-in-1 is a fully integrated solution that provides the combination of detection and jamming technology with communication and data logging capabilities. The product's detection and jamming functions protect financial institutions and their customers against skimming attacks, strengthening branch security and customer confidence. The communication and data logging functions allow financial institutions to monitor and track potential skimming activities in real time to protect their customers.
The Annual Innovative Solution Award recognizes companies helping community banks improve their operations, be more competitive, enhance their technical capabilities and increase their profitability. More than 40 companies submitted entries in four different categories for the 2015 Awards.
The 2015 Annual Innovative Solution Award winners were published in the November 2015 issue of BankNews magazine: http://www.banknews.com/blog/2015/11/2015-innovative-solutions-award-winners/
About BankNews
BankNews is the leading independent publication for banking professionals at banks and credit unions throughout the United States. For more information visit http://www.BankNews.com
About ACG Security
ACG Security is a sister company of ACG that offers a range of security products. Based in Alpharetta, GA, ACG has been an industry leader in providing comprehensive business solutions to the financial institutions, retailers and service providers across the globe since 1986. ACG's diverse product portfolio includes ATM refurbishment, retail & financial security solutions, spare part solutions, repair, managed services, compliance solutions, regional field service and more. For more information visit http://www.acgworld.com
Contact Information:
ACG Security, Inc.
5010 McGinnis Ferry Rd.
Alpharetta, GA 30005
800.536.5085
http://www.acgworld.com
Marketing@ACGWorld.com
###