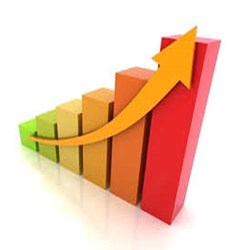 Get faster working capital with Business Cash Advance Guru's new automatic clearing house business bank loan program.
Nationwide (PRWEB) September 20, 2013
Getting a small business loan through a traditional lender is no easy feat these days. The Great Recession has caused many big banks to tighten their lending, and many are holding hundreds of millions of dollars in their reserves. Credit unions partially filled the capital funding void but have also decreased their small business loan access.
Alternative lenders have since come to be the only resource for many small business loans, "The small business lending market has been primed for disruption ever since the economic downturn began. On one end of the market, you have traditional banks that are conservative in their approach to issuing small-business loans due to risk and profitability concerns. Then, there are merchant cash advance providers that continue to capitalize on small businesses by offering financing at rates as high as 60 to 80 percent on an annualized basis," explains business centric Entrepreneur.com.
Business Cash Advance Guru, an alternative lender specializing in bad credit small business loan products, also offers companies access to an automatic clearing house business bank loan program. The lender provides affordable small business loan products, with funding options available in just a week. The alternative lender boasts a 98 percent approval rate, approving dozens of bad credit small business loan applications.
Conversely, corporate lenders, on the other hand, continue to hold back capital funding. "Banks are highly regulated and have learned some painful lessons over the years. Those that are open are watching as their more aggressive brothers and sisters are getting shutdown left and right. It is not worth the effort to offer a creative loan product for the underserved business community because they have been snaked bitten so many times in the past," Forbes magazine explains.
With automatic clearing house (ACH) business bank loan growing in popularity, Business Cash Advance Guru is making its own ACH business bank loan available to small businesses of all kinds. The lender also offers many bad credit small business loan options for companies hit by the economic downturn.
What's more, alternative lenders not only make bad credit small business loan products available, but also, they approve their small business loan applications without the borrower having to disclose their credit history and submit certified financial statements.
Funds are typically made available within a week, unlike traditional banks. "Because alternative lenders are generally more aggressive than traditional lenders, they usually have processes and technology in place to fund more quickly. In many cases, the entire underwriting process is automated through online technology platforms," Forbes reports.
With a new automatic clearing house business bank loan program, Business Cash Advance Guru, now attracts more companies to its capital lending services. Small businesses will be delighted with the simple no processing fee application, which is available online 24 hours a day, 7 days a week.
Funds can be used for any purpose, and the payment is based on a percentage, not a flat amount. That means if a business experiences a slow month; its payment will decrease accordingly. Businesses can borrow up to $500,000, be pre-approved with 24 hours, and have cash deposited into their bank account within a week's time.
Common alternative lending services that Business Cash Advance Guru.com now offers include:

Business Cash Funds Fast
Merchant Loans
Unsecured Business Loans
Merchant Cash Advances
Small Business Loans
Business Loans
Unsecured Business Loans
Business Loan Alternative
Franchise Business Loans
Medical Business Loans
Retail Business Loans
Restaurant Loans
Poor Credit Business Loans
Business Working Capital
More services are available, in addition to the above list, through the website at: http://www.businesscashadvanceguru.com.
Business Cash Advance Guru expanded nationwide services are now available in the following geographical areas:
Alabama, Alaska, Arizona, Arkansas, California, Colorado, Connecticut, Delaware, District of Columbia, Florida, Georgia, Idaho, Illinois, Indiana, Iowa, Kansas, Kentucky, Louisiana, Maine, Maryland, Massachusetts, Michigan, Minnesota, Mississippi, Missouri, Montana, Nebraska, Nevada, New Hampshire, New Jersey, New Mexico, New York, North Carolina, North Dakota, Ohio, Oklahoma, Oregon, Pennsylvania, Rhode Island, South Carolina, South Dakota, Tennessee, Texas, Utah, Vermont, Virginia, Washington, Washington DC, West Virginia, Wisconsin, and Wyoming.
About TieTechnology
Business Cash Advance Guru, a division authorized by TieTechnology, LLC. TieTechnology, LLC, specializes in service based solutions for businesses. Services provided by TieTechnology are merchant credit card processing, business service telecommunications, and web based visibility marketing. The advantages of doing business with TieTechnology are, their commitment to their customer service excellence and the offering of one stop solutions to all business to business service product needs for the customers' convenience. To learn more about their wide assortment of business services, please visit http://www.tietechnology.com, or http://www.businesscashadvanceguru.com.
TieTechnology, LLC
813-856-0223 x150
888-809-9243 x150