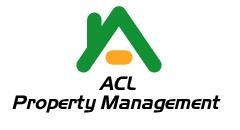 As one of the fastest growing full service real estate and property management firms in the East Bay and Peninsula regions, ACL Property Management has a proven track record
Hayward, CA (PRWEB) February 20, 2014
ACL Property Management joined the organization because NARPM is the nation's only professional organization for managers of small residential properties from single units to 4-Plexes. Members represent $6 billion worth of properties nation wide.
NARPM was founded in 1988 and continues to grow rapidly. It provides networking, education and public relations service to professionals within the residential property management arena. NARPM annual conventions are the most comprehensive means of education available to this profession. The association administers the Certified Support Specialist (CSS), Residential Management Professional (RMP), the Master Property Manager (MPM) and the Certified Residential Management Company (CRMC) designation programs. More than 50 local chapters of NARPM are currently operating in major metropolitan areas, and many are in the formative stages.
About ACL Property Management. As one of the fastest growing full service real estate and property management firms in the East Bay and Peninsula regions, ACL Property Management has a proven track record in quality service and reliability. Apart from offering full-scale real estate brokerage, the company also provides comprehensive property management services to ease the process of selecting tenants, maintaining the home and ensuring timely rent collection for homeowners.
Service areas include but not limited to: Alameda County, Contra Costa County, San Mateo County, Berkeley, Dublin, Livermore, Pleasanton, Oakland, Hayward, San Leandro, Castro Valley, Fremont, Sunnyvale, San Mateo, and many more locations.