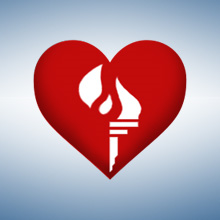 Certify or recertify in ACLS or PALS and you won't even need to take an additional exam to earn your BLS provider card. Now you can earn multiple provider cards faster than ever before
Los Angeles, CA (PRWEB) December 22, 2014
The founders of United Medical Education, a reputable PALS, BLS and ACLS online certification provider, are proud to announce the launch of their newly-redesigned website, http://www.acls-pals-bls.com. The updated site now features a more user-friendly layout, including a checkout process that is easier than ever to use.
As a company spokesperson for United Medical Education explained, peoples' information is now consolidated into a single page during the checkout process, and in an effort to save their customers money, the price for expedited shipping has been reduced.
For people who are looking to complete their PALS, BLS or ACLS recertification online, the website is a one-stop shop. Whether someone needs a PALS certification, BLS certification or an ACLS renewal online, most people are able to complete and certify in less than an hour. In addition to being extremely quick, the website allows people to get their needed certifications from the comfort of home.
"Our proprietary automated teaching, testing, and delivery system eliminates any wait period as you complete your course," the company spokesperson said, adding that from registration to certificate delivery, their courses are the fastest in the industry.
"Certify or recertify in ACLS or PALS and you won't even need to take an additional exam to earn your BLS provider card. Now you can earn multiple provider cards faster than ever before."
Of course, for people who need or wish to take more time to study and take their certification tests, United Medical Education will not rush them to finish. The founders understand that many people feel stressed and anxious about taking tests, and so they allow them to take the test as many times as they need to, all without a time limit.
Once the exam or exams have been successfully completed, people will receive an instant provider card in their student account. Another will be sent to the person's email address and a hard copy will be sent via regular mail.
Anybody who would like to learn more about United Medical Education is welcome to visit the newly-redesigned website; there, they can read about how easy it is to get their needed ACLS, PALS and/or BLS certifications.
About United Medical Education:
United Medical Education is the official online ACLS, PALS, and BLS certification provider. They educate their students in life saving techniques that are implemented in the event of a heart attack, stroke, or respiratory failure. They also provide charitable medical services and education in poverty-stricken areas of the world.