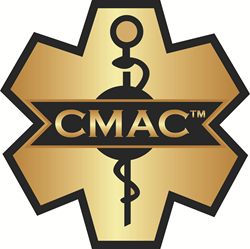 LITTLE ROCK, Ark. (PRWEB) February 19, 2019
The American Case Management Association (ACMA) announces its acquisition of the Case Management Administrator Certification (CMAC). Originally developed and launched by the Center for Case Management in 2000, the purpose of the CMAC certification is to measure the competence of case management administrators, managers, supervisors and leaders.
"I created the CMAC credential because leaders in case management needed an opportunity to validate their unique knowledge in managing this complex service," said Karen Zander, co-founder and former owner of the Center for Case Management. "Choosing ACMA to lead its future correlated well with ACMA's credibility, the existing Accredited Case Manager (ACM) credential and the opportunity to offer leaders a next step in professional achievement."
"ACMA is honored to be able to manage and provide the CMAC certification to current and aspiring leaders," said Angie Roberson, MSN, RN, ACM-RN, President of the ACMA National Board. "We see many different professions adding great value to the practice of case management. While our ACM credential is designed for nurses and social workers, the CMAC credential is available to all professions."
With the nuances and complexity of human resource management, staff development, training and executive team collaboration, this specialty-specific certification provides ongoing competency testing and is consistent with supporting the development of a strong and knowledgeable case management team across multiple settings. In addition to the validation itself, in preparing for the CMAC certification, administrators gain a broader view of the entire continuum of care which has become critical in improving the care of large populations.
The CMAC certification will be governed by the National Board for Case Management (NBCM) and has been managed by ACMA since acquisition in 2017. The mission of the NBCM is to provide governance for the certification programs that promote the highest standards for safe and effective case management. The NBCM's responsibilities include developing and approving certification content, implementing and maintaining certification policies, conducting eligibility reviews, handling appeals and recommending strategies or developments for the CMAC certification.
"Working with a team of experienced professionals in case management, the exam has been updated to reflect current practice and expectations of managers in the field," said Michelle Allen, RN, ACM-RN, IQCI, Chair of NBCM. "We are excited to offer the CMAC certification to our leaders in case management across the country. The knowledge and dedication of these professionals are very important to the overall success of those they lead."
For more information about CMAC, visit http://www.acmaweb.org/cmac.
About ACMA:
Founded in 1999, the American Case Management Association (ACMA) is the largest national, non-profit, professional membership association, which strives to provide resources, solutions and support for Case Management and Transitions of Care professionals. ACMA is comprised of more than 8,000 members nationwide, including nurses, social workers, physicians and other professionals affiliated with case management and over 30,000 educational subscribers. Through a variety of educational conferences and networking events at both the state and national level, ACMA provides its members with numerous opportunities to develop their skills, grow in their profession and learn from the experiences and practices of fellow members. For more information, visit http://www.acmaweb.org.