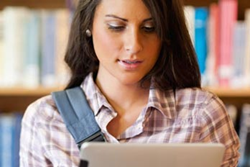 We never expected that chatbot could capture more sales leads than human but Acobot surprised us.
SAN FRANCISCO (PRWEB) June 13, 2019
Skyfi Education Labs Pvt. Ltd. is a leading eLearning provider for college practical skills. Since 2012, over 200,000 students across 35 countries have benefited themselves from the online courses and classroom programs that it provides. In just 150 days, the lead generation AI chatbot created by Acobot's AI engaged more visitors to skyfilabs.com, generated102,518 sessions, captured 19,151 sales leads, and achieved a conversation rate of 18,7%, allowing Skyfi to successfully turn twice as many website visitors into sales leads, and then more paying customers.
It was six months ago that Skyfi team observed a lower conversion rate by industry standard. The major cause, they found, was that many visitors went to their website for free courses and left without buying. To address the issue they added live chat to the website to capture sales leads and then convert them into customers. The conversion was boosted, at the price of rising cost though - the total cost of live chat was so high that it was hard to cover the sales increase.
In order to reduce the cost of live chat, the team tried Acobot, the AI chatbot platform. It took them just ten minutes to set up their own chatbot. Immediately the sales leads poured into their email inbox. "We all knew live chat was the most efficient conversion tool, " said Pavan Ponnaganti, founder & CEO. "We never expected that chatbot could capture more sales leads than human but Acobot surprised us. "
After optimizing the settings and training AI chatbot to answer frequently asked questions, the eLearning provider has doubled the volume of sales leads, in the context of no significant traffic volume change to the website. The AI chatbot has achieved a higher lead conversion rate and generated more sales leads from the same traffic than live chat.
"Skyfi Labs is an innovative eLearning provider, " added Ponnaganti. "We're open to new technologies and always testing new tools to grow our business. We've become a loyal customer of Acobot because it is an easy-to-use yet efficient tool of lead generation."
Acobot is a platform that uses AI to creates AI chatbot for lead generation, customer service, and website engagement. Powered by self-learning AI, the AI chatbot learns from the websites of customers autonomously and gets ready to work in a few seconds or minutes, depending on the size of website. It does not require any AI, chatbot or even coding expertise. Any business without an IT department or expert can set it up quickly and effortlessly.
As their email inbox is swamped with leads, Skyfi Labs uses the lead callback feature to deliver leads to their CRM directly, streamlining the sales process and improving the efficiency of their sales team. Acobot provides several integration options that enable the businesses to integrate the AI chatbot with their business process seamlessly.
College students who want to improve their practical skills in building real working projects may take an online course at https://skyfilabs.com, where both free and paid courses are available.
Businesses who want to utilize the state-of-the-art conversational AI and chatbot to improve lead generation, customer service, or website engagement may take a 15 day free trial at https://acobot.ai.