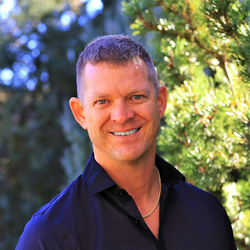 Whether people are moving here for marijuana, fitness, lifestyle, quality of air or water, they are moving here at a rate of approximately 35,000 a year.
Colorado Springs, CO (PRWEB) December 12, 2016
According to a November 8, 2016, Los Angeles Times article, California voters recently approved Proposition 64, making it the most populous state in America to legalize the recreational use of marijuana. "Now that other states have legalized marijuana, people are wondering if there will be a slowdown in Colorado Springs real estate," said Realtor Rob Reinmuth, of Acquire Homes, Inc. "Since Colorado legalized marijuana there has been an influx of people relocating to the state."
In fact, according to the Denver Post, former Californians filed the most Colorado tax returns since the state legalized marijuana, followed by people from Texas, Florida, Illinois and Arizona. "However, I believe that it is not just marijuana that is driving relocations, as there are numerous other reasons to move to Colorado Springs," noted Reinmuth.
For example, Colorado Springs is affordable -- a family can purchase more land and have a larger house than they could in California. "Another obvious reason is that the state is beautiful," added Reinmuth. "Many people come to Colorado Springs to visit and are captivated by the breathtaking mountains, of which the centerpiece is the 14,115-foot snowcapped Pikes Peak. Everywhere you drive in the city, the beautiful Rocky Mountain views will keep you in awe."
Another reason people move to Colorado Springs is because it has been ranked in the top 10 cities in a plethora of national publications as "the greatest city in which to raise a family, to invest in real estate, to retire, for veterans, hiking, safety and the cleanest and fittest city."
"In Colorado Springs you get all the features (the arts, restaurants, shopping, entertainment) of a large city, yet everyone is friendly and respectful of each other," concluded Reinmuth. "As a Realtor, I love helping people relocate to Colorado Springs. Seeing the excitement on my clients' faces while shopping for homes is priceless, and ushering them into that next amazing chapter of their life is so rewarding. Whether people are moving here for marijuana, fitness, lifestyle, quality of air or water, they are moving here at a rate of approximately 35,000 a year."
About Rob Reinmuth, Acquire Homes, Inc.
Broker Rob Reinmuth has negotiated hundreds of property transactions with success. Rob believes his clients' homes are the most important investments of their lives. He works with buyers, sellers and people relocating. For more information, please call (719) 229-6945, or visit http://www.acquirehomes.com. The office is located at 6189 Lehman Drive, Suite 200, Colorado Springs, CO 80918.
About the NALA™
The NALA offers small and medium-sized businesses effective ways to reach customers through new media. As a single-agency source, the NALA helps businesses flourish in their local community. The NALA's mission is to promote a business' relevant and newsworthy events and achievements, both online and through traditional media. For media inquiries, please call 805.650.6121, ext. 361.