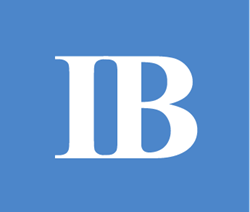 Seattle, Washington (PRWEB) March 27, 2017
Deal Capital Partners, LLC (http://investmentbank.com/) -- a middle-market M&A advisory firm -- announces a services-branching effort into corporate recapitalizations and restructurings. The company--which traditionally works with long-standing business owners looking to sell through a merger or acquisition is now poised to assist business owners in their efforts to recapitalize and restructure company balance sheets and capitalization tables.
"We are excited to offer an expanded line of services for the companies we represent," says Nate Nead, Principal. "Recapitalizing and restructuring a business can be a great tool for entrepreneurs with existing, meaningful cash flows." Because various capital sources provide differing deal structures, there exists a broad array of options for companies looking to refinance debt, take some founder chips of the table or even provide capital for organic growth or growth by acquisition.
As part of the firm's expanded focus in assisting companies in recapitalizing and restructuring businesses, the Deal Capital Partners has built a list of Small Business Investment Companies (SBICs), Business Development Companies (BDCs), senior lenders and mezzanine capital providers that work with companies with revenues of <$100M and provide flexible terms on their recapitalization financing options.
"We are excited and confident in our expanded service offering and we expect to be able to provide enhanced financing options for things like acquisition financing and corporate debt restructuring," says Nead. "Current macro market trends lend themselves to favorable terms among many of the funds and financiers with which we work."
About Deal Capital Partners
Deal Capital Partners, LLC provides both financial software solutions and capital advisory services to investment bankers and private company entrepreneurs respectively. The firm works with both steady-state and high growth companies needing capital advisory work as they progress toward a capital event such as a capital raise, merger, acquisition, recapitalization or restructuring. The company works with businesses in a variety of different sectors including real estate, business services, healthcare & biotech, software & technology and manufacturing.