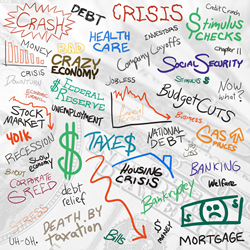 Many Association Boards are considering riskier investments to capture a higher yield.
Pittsburgh, PA (PRWEB) March 05, 2014
Acri Pittsburgh Property Management states with traditional reserve investments such as money markets and one-year C/D's yielding almost no return and with inflation still chugging along, many Boards are considering riskier investments to capture a higher yield.
Rinaldo Acri CEO of Acri Community Realty poses some serious questions to ask, "Is the economy strengthening? Are we on the brink of disaster? Or does the truth lie somewhere in between these two extremes? Do not put your Association reserve funds at risk but employ several cost effective techniques for asset management."
Acri goes on to offer 5 tips to help Board Members arrive at a solution.
1. Go longer term on your C/D's. A five-year C/D rate can equate to the inflation rate.
2. Consider C/D's from federal credit unions. These C/D's typically pay a much higher return than bank C/D's.
3. Consider a capital reserve initiation payment. Pennsylvania State law allows Boards to establish such a payment. If there is already one, raise it a few more dollars.
4. Consider direct investments in U.S. Treasury bonds to cut out the middle man and thereby increasing the return.
5. Stay away from any type of bond fund as values have no where to go but down.
In summary, utilize all means of boosting Association reserve before even considering investments that risk your principal. Explore the adverse potential not just upside results. Remember the Association money belongs to all of the Homeowners.
About Acri Community Realty:
Acri Community Realty, located in the Greater Pittsburgh Area, specializes in pro-active property management in re-active times. Acri is known for the great care and pride in the work done to protect and enhance the value of the homeowner's investment. Have issues with a Homeowners Association? Contact Acri for assistance solving Association problems via the website at Acri Community Realty. Acri is interested to hear about HOA experiences and how an association has helped or hurt the community.
Be sure to follow Acri Community Realty on facebook and twitter to stay abreast of issues involving association living.