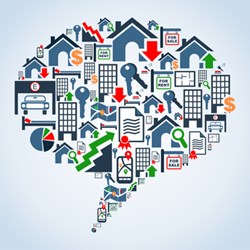 An email marketing solution such as Mail Chimp (free) or Constant Contact (paid) will help you stay compliant with spam and privacy laws known in the industry as CAN-SPAM. These solutions offer easy to create campaigns with customizable templates.
Pittsburgh,Pa (PRWEB) February 12, 2014
In 1970, there were only 10,000 communities with homeowners associations but by 2012 that number had swelled to more than 323,000 communities that were home to some 63 million residents, according to Community Association Institute research. Association leaders use a variety of methods to get information to residents, and a number have turned to social media to do the trick. Here's a get-started guide to using Facebook, Twitter, Newsletters and Email Campaigns to communicate with members of Homeowners Associations:
Facebook
Facebook is an excellent conduit for disseminating the latest information and news to association members. Use a Facebook page to remind members about due dates for HOA payments, announce the opening and closing times for the pool, promote community activities and ask for volunteers to run these events. Some associations also use Facebook to post about lost and found pets.
The main drawback of Facebook, however, is that open forums such as these need to be monitored. Otherwise, disgruntled homeowners could air out grievances with an association in a very public way. Homeowners could even engage in angry online exchanges with one another. Assign someone to monitor an HOA Facebook page for any improper pictures or posts. That person should also be responsible for answering any questions posed by homeowners.
To head off such problems, a homeowner association should post rules at the top of its page stating what type of things can and cannot be posted on its page. The HOA should also state that it reserves the right to delete any posts it finds inappropriate from its page.
Twitter
According to Business Insider, Twitter is still not as popular with "ordinary people" as Facebook is. It is still a useful way to connect with homeowners, Twitter might even be the best way for an association to keep in touch with adults in the 20s, as recently reported that a growing number of these people have deleted or stopped using Facebook accounts.
Twitter is better suited to posting ("tweeting") quick reminders or announcements about upcoming events rather than as a way to post important association information.
Hard Copy Newsletters
Even in today's hyper-digital age, important information may need to be delivered to homeowners in a hard copy. There are still those who don't go online—for example, about 47 percent of American 65 years and older do not use the Internet, according to the Pew Research Center. Most associations try to communicate such information to homeowners through mailed newsletters.
Email Campaigns:
However, there are times when urgent matters need to be disseminated as soon as possible. An email marketing solution such as Mail Chimp or Constant Contact will help you stay compliant with spam and privacy laws known in the industry as CAN-SPAM. These solutions offer easy to create campaigns with customizable templates. Many services track subscriber opens and clicks along with real-time analytical reporting.
The downside is that homeowners will need to subscribe to the service to get messages. The best way to get new subscriptions is to embed a subscription form on the Homeowners website. Additionally emails can be collected at Homeowner Meetings. Always make sure subscribers have the ability to "unsubscribe" at any time. Furthermore it does take time to create and carefully craft the messages.
Choose a management company that has the capability to deliver content in an engaging and interesting way to homeowners. To learn about FTC compliance download this free business guide on email practices.
Share insights about HOA communication methods with Acri Community Realty. What is the preferred communication technique most associations like to utilize?
About Acri Community Realty:
Acri Community Realty, located in the Greater Pittsburgh Area, specializes in pro-active property management in re-active times.
Acri is known for the great care and pride in the work done to protect and enhance the value of the homeowner's investment.
Have issues with a Homeowners Association? Contact Acri for assistance solving Association problems via the website at Acri Community Realty. Acri is interested to hear about HOA experiences and how an association has helped or hurt the community.
Be sure to follow Acri Community Realty on facebook and twitter to stay abreast of issues involving association living.