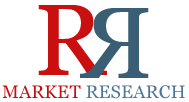 The lacrylic resin market is expected to reach ~6,676.7 Kilotons, by volume and ~$1,597.3 Million by 2019.
Dallas, Texas (PRWEB) May 06, 2014
Acrylic resins are thermoplastics or thermosetting plastics, derived from acrylic acids. They are used in various applications from paints and coatings, glass sheets, tail lights, signboards, to adhesives. It is considered as a good substitute for glass due to its hardness. Poly methyl methacrylate (PMMA) is one of the most widely used polymers of acrylics.
The report analyzes the global acrylic resin market trends and forecasts till 2019. The market size estimations have been provided in terms of market volume (Kilo Tons) and market value ($Million). The report also identifies the prominent players and provides analysis for each player in terms of company overview, financials, products and services offered, recent developments, and company strategy.
Place a direct purchase order of this report at http://www.rnrmarketresearch.com/contacts/purchase?rname=172322.
The acrylic resin market is expected to grow at a CAGR of 4.3%, by volume and 4.4%, by value, from 2014 to 2019. The lacrylic resin market is expected to reach ~6,676.7 Kilotons, by volume and ~$1,597.3 Million by 2019. Methacrylates dominated the market in terms of volume at~2,828.2 Kilo Tons in 2013, followed by acrylates, which was ~1,681.4 Kilo Tons for the same year. However, it is expected that the CAGR for hybrid acrylics, which represent ~9.8% of the market in 2013, will be higher from 2014 to 2019, in comparison to methacrylates and acrylates.
The market is largely driven by the paints and coatings industry, constructions industry & industrial and commercial applications industry.
Due to new investments and projects coming up in Asia-Pacific, Middle East, and Africa, especially in China, India and Brazil, the emerging geographies are expected to register maximum growth. All these factors will continue to drive the demand for the acrylic resin industry.
Complete report available at http://www.rnrmarketresearch.com/acrylic-resins-market-by-raw-material-acrylates-methacrylates-hybrids-and-others-by-solvency-by-property-thermoplastics-and-thermosetting-by-application-paints-coatings-construction-ind-market-report.html.
Table of Contents
1 Introduction
2 Executive Summary
3 Premium Insights
4 Market Overview
5 Market Assessment, By Type
6 Market Assessment, By Application
7 Market Assessment, By Geography
8 Competitive Landscape
9 Company Profiles
9.1 BASF SE
9.2 Dow Chemical Co.
9.3 Arkema S.A.
9.4 Air Products and Chemicals, Inc.
9.5 Nippon Shokubai Co., Ltd.
9.6 Formosa Plastics Corporation
9.7 Mitsubishi Chemical Holdings Corporation
9.8 Dic Corporation
9.9 Momentive Specialty Chemicals Inc.
9.10 Hitachi Chemical Co., Ltd.
Get more reports on Resins Market at http://www.rnrmarketresearch.com/reports/materials-chemicals/plastics/resins.
About Us:
RnRMarketResearch.com is an online database of market research reports offer in-depth analysis of over 5000 market segments. The library has syndicated reports by leading market research publishers across the globe and also offer customized market research reports for multiple industries.