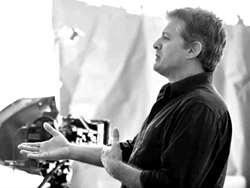 While he enjoys teaching acting in Orlando and helping budding actors and actresses to become part of the industry that he loves, Bob Caso is also very much looking forward to producing 'In Between Days.'
Orlando, FL (PRWEB) January 09, 2015
For the last 25 years, Bob Caso has been working in front of the camera as an actor in Los Angeles. Now, Caso—who in addition to his career currently teaches acting at his school The Actor's Group Orlando—is looking forward to being behind the camera as a writer and producer for his new film being produced in the coastal Florida towns he grew up in.
The film, titled "In Between Days," will be shot in the Cocoa Beach and Sebastian Inlet areas of Florida, including scenic beaches up and down the historic road A1A, as well as the South Tropical Trail Cemetery. "In Between Days" will be directed by the Herbert Brothers, winners of the "Million Dollar Doritos Challenge," which featured their commercial during the Super Bowl.
Caso, who has developed a well-deserved reputation for his outstanding Orlando acting classes taught at one of Florida's top acting schools, wrote the screenplay for the upcoming movie, and has previously worked as an actor on projects such as HBO's "The Naked Truth," Phoenix Picture's "Ocean Tribe," and popular television shows including "Beverly Hills 90210" and "Devious Maids." He will be working alongside Faust Checho, who has enjoyed his own share of success in the industry. Checho's film "Proxy" placed at the Toronto Film Festival and received a distribution deal with IFC. Checho was also an associate producer of the movie "The Conjuring."
While he enjoys teaching acting in Orlando and helping budding actors and actresses to become part of the industry that he loves, Bob Caso is also very much looking forward to producing "In Between Days."
"As a Florida boy who grew up in this tropical paradise, surfed its beaches, felt the love and warmth of its laid back lifestyle and great people, and who promised himself when he was sixteen that he would one day come back home to make a film about the place he loves so much, I am truly humbled," Caso said, adding that he is also very thankful for all the local help that he is receiving in the creation of his cinematic dream.
"One of my favorite musicians, Jackson Brown, once wrote in a song, 'You can dream. But you can never go back the way you came.' Well, I did dream, and after twenty-five years spent on the west coast, I am back from where I came."
As a bonus, the Orlando acting class director said that filming "In Between Days" in Florida will also help with the local economy. Many cast members and services—including food services and crew members—are from the local area. Further, if the film does well, Caso hopes people will be inspired to visit the places where it was filmed, which in turn will boost the state's economy even more. In any event, he will continue to produce films in Florida, his home.
About The Actor's Group Orlando:
The Actor's Group Orlando is Florida's premier acting school. Led by a 25-year veteran actor, writer, and producer, the school consistently produces incredible success for its students. For more information, please visit http://actorsgrouporlando.com/