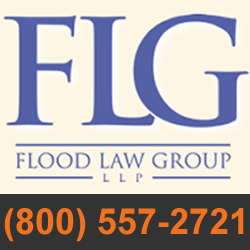 The latest rulings in this case just go to show that substantial compensation is available to those people that have a just claim
Washington, D.C. (PRWEB) April 22, 2014
Flood Law Group today announced that they have added updated content to their informational webpage dedicated to lawsuits related to the prescription drug Actos. Roughly 2,700 lawsuits against Takeda Pharmaceutical Co. and Eli Lilly & Co. have been consolidated under MDL No. 2299 at the U.S. District Court for the Western District of Louisiana.
According to a report from Bloomberg News (Takeda, Lilly Jury Awards $9 Billion Over Actos Risks, 4/8/2014), a jury has awarded $9 billion in punitive damages over risks associated with the prescription drug Actos, which is used to treat diabetes. According to the report, Japan-based Takeda Pharmaceutical Co. was ordered to pay $6 billion, while US-based Eli Lilly, Takeda's partner, was ordered to pay the remaining $3 billion of the award.
"We have updated our site to reflect all of the latest rulings in this case so that anyone who has a potential claim can stay as informed as possible about the consolidated Actos suits," said Chris Brown, Director of Communications at Flood Law Group. "The latest rulings in this case just go to show that substantial compensation is available to those people that have a just claim. Our hope is that anyone who feels that they may have a valid claim will visit our informational page and schedule a consultation with one of our dedicated defective drug lawyers as soon as possible to obtain the compensation that they deserve."
The FDA has issued a drug safety warning (FDA Drug Safety Communication: Update to ongoing safety review of Actos (pioglitazone) and increased risk of bladder cancer, 6/15/2011) regarding the increased risk of bladder cancer for users who have taken Actos for more than one year. The FDA recommends that patients with active bladder cancer should not take Actos or its generic form pioglitazone.
To learn more about the possible risks associated with Actos or to speak with a defective drug lawyer about a possible Actos bladder cancer lawsuit, please contact Flood Law Group today by calling (800) 557-2721.
About Flood Law Group
Flood Law Group, LLP is an experienced litigation firm, serving injured persons and families across the nation. They handle complex cases involving asbestos litigation, pharmaceuticals, defective medical devices, medical malpractice, birth injuries and more. Flood Law Group, LLP is also one of the top law firms in the nation to handle serious injuries and wrongful death.
For more information, visit: floodlawgroup.com