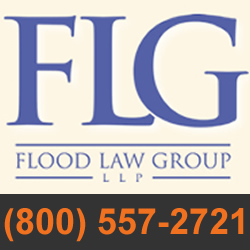 The conclusion is important as it will set the tone for similar lawsuits
Washington, D.C. (PRWEB) May 06, 2014
District Judge Kerry Early said she found the lawyers for Takeda Pharmaceuticals to be disrespectful during an Actos trial in Las Vegas. As a result, she said she has agreed to impose monetary sanctions for any additional violations of her orders. (Case Nos. A-13-680556, A-13-680922)
The Actos trial involves two women who allege they developed bladder cancer after using the diabetes medication for more than one year. Jury deliberations are expected to start sometime this month.
"We are watching the Actos trial closely," said Christopher Brown, Director of Communications for Flood Law Group, a national litigation firm that is investigating Actos bladder cancer claims. "The conclusion is important as it will set the tone for similar lawsuits."
According to Brown, Flood Law Group began investigating claims involving Takeda's diabetes drug after the FDA issued a safety communication (FDA Drug Safety Communication, June 15, 2011) to warn about the potential risk of bladder cancer in 2011. Patients who take Actos for the longest period of time are at the greatest risk for developing bladder cancer, the agency said in its safety communication.
Most of the lawsuits over Takeda's diabetes drug have been filed in a federal multidistrict litigation that is underway in U.S. District Court, Western District of Louisiana. Lawsuits allege the drug maker failed to notify the public about the potential risk for bladder cancer. (In re: Actos Product Liability Litigation, MDL No. 2299)
A U.S. jury ordered Takeda and marketing partner Eli Lilly & Co. to pay a total of $9 billion in punitive damages for allegedly hiding the risks of Actos in the first federal trial on April 7, 2014. The plaintiff in the case alleged he developed bladder cancer after using Actos. (Allen v. Takeda Pharmaceuticals North America Inc., 12-cv-00064)
"We are pleased with the most recent developments and continue to accept new cases on behalf of Actos users who have been diagnosed with bladder cancer," said Cary McDonald, Partner at Flood Law Group.
To learn more about the possible risks associated with Actos or to speak with a defective drug lawyer about a possible Actos bladder cancer lawsuit, please contact Flood Law Group today by calling (800) 557-2721.
For more information, visit floodlawgroup.com