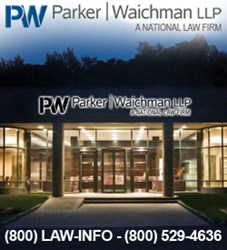 New York, New York (PRWEB) January 28, 2014
Parker Waichman LLP, a national law firm dedicated to protecting the rights of victims injured by defective drugs and medical devices, reports that the first Actos bellwether trial has commenced. According to court documents, the jury was selected on January 27th, 2014; pretrial matters are taking place on the 30th and the 31st, and the first witness is scheduled to testify on Monday, February 3rd. Court records show that some 2,700 lawsuits have been filed into the Actos multidistrict litigation, entitled In Re: Actos (Pioglitazone) Products Liability Litigation (MDL No. 2299). The federal litigation is taking place in the U.S. District Court for the Western District of Louisiana, with the Honorable Rebecca F. Doherty, presiding.
Parker Waichman LLP has had a leadership role throughout the Actos litigation. Jerrold S. Parker, founding partner of the firm, serves on the Plaintiffs' Steering Committee.
"My firm represents a number of individuals who have used Actos and were thereafter diagnosed with bladder cancer and we are determined to fight for their rights," said Mr. Parker. "The court is closed on the 28th and the 29th due to weather conditions, but we are pleased to see that the litigation as a whole is moving forward." Parker Waichman offers free legal counseling for individuals who developed bladder cancer and other complications after taking Actos.
According to court documents, the plaintiffs in the first Actos bellwether trial are Terrence Allen and his wife, Susan. Mr. Allen took Actos to treat his Type 2 diabetes from 2004 until 2011, at which time he developed bladder cancer. Mr. Allen alleges that Actos caused the cancer and that manufacturer Takeda hid these risks from consumers. He alleges that he never would have taken the drug if he were fully informed of the risks associated with the product. Mr. Allen's claims are similar to the 2,700 additional lawsuits pending in the Actos MDL. The bellwether case, which is expected to last 6 weeks, may help determine the course of the remaining cases.
Parker Waichman is actively involved in the Actos litigation and has filed lawsuits on behalf of numerous individuals who developed bladder cancer, allegedly due to taking Actos. Complaints highlight an increasing amount of evidence showing that use of Actos correlates to a significantly higher risk of bladder cancer. Among other instances, the U.S. Food and Drug Administration (FDA) warned in 2011 that using Actos for more than a year could substantially raise this risk. Patients with bladder cancer were advised to not use the drug. http://www.fda.gov/Drugs/DrugSafety/ucm266555.htm
Parker Waichman LLP continues to offer free legal consultations to victims who suffered bladder cancer after using Actos. If you or a loved one were diagnosed with bladder cancer after taking Actos, please contact their office by visiting yourlawyer.com. Free case evaluations are also available by calling 1-800-LAW-INFO (1-800-529-4636).
Contact:
Parker Waichman LLP
Gary Falkowitz, Managing Attorney
1+ (800) LAW-INFO
1+ (800) 529-4636
http://www.yourlawyer.com