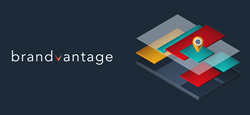 The goal of Brandvantage is to put you closer to the drivers of change that help your brand grow.
Farmington, CT; Scottsdale, AZ (PRWEB) May 26, 2016
Leading insights consultancy, Actûrus, is happy to announce the launch of its brand equity product, Brandvantage. This breakthrough tool leaves behind the linear thinking of the funnel model to reflect the dynamic landscape of modern consumer decision-making. The proprietary framework incorporates attitudes, behavior and occasion-level insights to provide multi-layered direction for marketing strategy.
Actûrus re-envisioned the traditional tracking approach with Brandvantage, developing a solution that diagnoses the brand relationship using both attitudinal and behavioral information to help guide strategic as well as tactical solutions for brand building. Incorporating consumer attitudes and behavior brands can, for the first time, measure equity at the occasion level.
"The goal of Brandvantage is to put you closer to the drivers of change that help your brand grow. This solution moves clients away from traditional high-level, broad average equity thinking and allows them to understand the context of occasions and how to influence behavior within," said Doug Guion, President, Actûrus.
There are 3 pivotal elements included in the Brandvantage framework:
1. Repertoires – How familiar are consumers with a brand?
2. Competitive Sets – Is a brand more desirable than its competitors?
3. Occasion Level Insights – Does a brand come to mind more easily than its competitors and is it easier to choose than its competitors in consumption occasions?
Brandvantage utilizes these elements to assess a brand's equity and determine a product's position among competitors. This allows for harmonious planning across marketing channels and produces brands that are more culturally and contextually relevant.
To find out more about how Actûrus can breathe life into your brand equity, contact Dale Lersch at dale(dot)lersch(at)acturus(dot)com or 860.242.2005 x1103 or Chris Bromham at chris(dot)bromham(at)acturus(dot)com, +44 (0) 20 7525 8101
Actûrus is a leading custom research based consultancy specializing in qualitative, quantitative and multi-sponsored studies. Actûrus is unique in its ability to provide an unprecedented 360° perspective on the powerful connection between consumers and influencers helping to optimize business and brand performance.