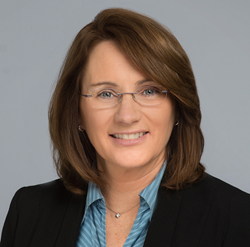 "Our Deltek clients will benefit greatly from Mary's personal use of the software, and her customer support perspective will enable her to empathize with their need for personal attention and customized solutions." - Steven L. Hake, CPA
York, PA (PRWEB) February 19, 2015
Acuity Business Solutions, a division of Stambaugh Ness Business Solutions (SNBS) announces its continued growth of the Deltek Vision consulting team with the addition of Mary Maffiore of Hopkinton, MA. As a Deltek Vision Consultant, Maffiore implements Deltek's leading Enterprise Resource Planning (ERP) solution for project-based professional services firms.
Maffiore is highly skilled with Deltek Vision through her previous work at Deltek, Inc. and most recently as Finance Manager at an architectural company using Deltek Vision. She is a seasoned trainer and presenter able to translate complicated information into an easy-to-understand format. Maffiore has been consistently recognized and promoted for her strong dedication and positive attitude focused on leading teams to success.
"During my years of experience with using Vision, I gained the hands-on experience needed to understand clients' issues," Maffiore says. "I also previously worked for Deltek in several capacities including customer support, team leadership, internal training and development manager, and senior system analyst and gained extensive inside knowledge of the Deltek systems."
Steven L. Hake, CPA, Managing Partner of SNBS & Acuity Business Solutions says, "Our Deltek clients will benefit greatly from Mary's personal use of the software, and her customer support perspective will enable her to empathize with their need for personal attention and customized solutions. We are excited about Mary's addition to the team and the expansion of our capabilities through her expertise."
About Acuity Business Solutions
Acuity Business Solutions helps project-based businesses such as Architecture, Engineering and Environmental firms, Government Contractors and Professional Services firms find opportunities, win business, deliver projects, and manage their organization.
SNBS, an affiliate of Stambaugh Ness CPAs, serves clients in over 40 states. The company is a leading Deltek Vision Premier Partner and Microsoft Partner offering technology solutions that encompass, Network Support and Outsourced IT, and many cloud-based solutions.