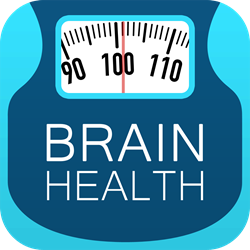 Rounders provides revolutionary brain health assessment that can help improve brain health
Pompton Plains, NJ (PRWEB) March 24, 2014
Brain games developer Acuity Games is pleased to announce the creation of Acuity Games: Rounders, the 12th game in their growing line-up of brain health assessment-based brain games.
Rounders puzzles are composed of a grid of circles, with each circle containing four numbers. Puzzles are solved by placing 0s on all outside edges, and matching numbers on all inside edges. Rounders includes 16 different grid sizes and standard and advanced puzzle solving modes, providing puzzles that are fun and challenging for players of all skill levels.
Like all Acuity Games apps, Rounders provides revolutionary brain health assessment that can help improve the brain health results of lifestyle choices, helping to prevent dementia. Acuity Games: Rounders will be available on Apple's iTunes App Store as a free download with minor feature limitations that can be removed via a $0.99 in-app purchase. The app has been submitted to Apple, and is currently in review.
Learn more: http://acuity-games.com
About Acuity Games
People who weigh themselves are more successful at maintaining a healthy weight. Acuity Games' brain games apply the same principle as a bathroom scale to help maintain a healthy brain. Monthly and yearly brain health assessment makes it incredibly easy to see changes to brain health. With up to 100 years of assessment, Acuity Games' Universal apps for iPhone and iPad motivate people to make the healthy lifestyle choices that maintain brain health. Acuity Games apps are a scale for your brain.
The current lineup of brain games includes:

Concentration: Match sets of hidden letters, numbers or shapes.
Edge Match: Match scrambled square puzzle tiles using colors and patterns.
Flash 2: The classic game of Simon Says using flashes and sounds.
Grid Guru: Tap tiles to repeat increasingly complex patterns.
Matchematics: Match sets of unsolved math expressions.
Shape Shift: Match shapes before they shift positions.
Sudoku: Match every row, column, and 3x3 sub-grid with the numbers 1 to 9.
Total Recall: Memorize words and attempt to recall them later.
Word Crunch: Find words before the letter tiles get crunched.
Word Hunt: Trace adjacent letters to form words of three letters or more.
Word Warrior: Form words from previously highlighted lettered tiles.