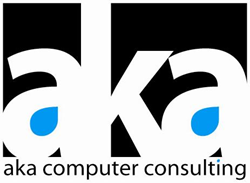 We only support and sell packages that that have an affordable and flexible platform that we are able to customize. Our customers' demand for cloud ERP solutions has increased significantly..." AKA President Alex Kleyff
Staten Island, NY (PRWEB) September 05, 2017
AKA Computer Consulting, Inc. (AKA) is headquartered in Staten Island, NY, and is a team of premier Acumatica New York cloud ERP consultants. AKA has over 50 years of combined expertise helping support local small-to-medium-sized distributors and manufacturers in New York, New Jersey, Connecticut and Pennsylvania. AKA are expert ERP consultants assisting in the selection, implementation, customization, and support of the right business management solutions to solve the challenges of growing companies. Acumatica is unique in the market providing IT staff with optional deployment methods such as SaaS (Software as a Service), hosted on a cloud server or on-premise server. Partnering with Acumatica diversifies AKA's product offering by adding this award-winning cloud ERP solution to help better serve their customers.
Together, in partnership with Acumatica, the AKA consulting team will deliver Acumatica's cloud ERP enterprise-level technology solutions to small-to-medium-sized distributors and manufacturers in New York, New Jersey, Connecticut and Pennsylvania.
AKA President, Alex Kleyff, said "We only support and sell packages that have an affordable and flexible platform that we are able to customize. Our customers' demand for cloud ERP solutions has increased significantly over the past few years which makes Acumatica's solution the best fit for our business."
Experts at AKA help meet the unique needs of small-to-medium-sized businesses (SMB), delivering affordable, modern, and sophisticated business management ERP solutions. Areas of expertise include cloud ERP consulting, accounting, eCommerce, customer relationship management (CRM) and point of sale (POS) solutions and network/IT services.
In business since 1995, AKA has a reputation for providing flexible and customizable ERP solutions for SMBs. AKA has years of experience implementing Accountmate, Infotrac, Act, and Goldmine. AKA's extensive customer base includes companies from across the spectrum, including manufacturers, wholesalers, distributors, and import/export companies.
Dawn Jaeger, Director of Recruiting at Acumatica, said: "We offer the best technology and partner program in the industry for companies looking for the cloud practice of the future. Acumatica supports, not competes, with their resellers and we work with our partners to accelerate their business success."
About AKA Computer Consulting, Inc.
Since 1995, AKA Computer Consulting has established an outstanding reputation in the NYC Metro and Tri-State area for first-class implementation of ERP and business management systems, innovative and flexible custom software development, and an unbeatable dedication to customer service. Centrally located at 881 Richmond Road, Staten Island, New York, 10304. http://www.akaconsulting.com
About Acumatica Cloud ERP
Acumatica provides cloud-based business management software that enables small and mid-size companies to accelerate their businesses. Built on cloud and mobile technology and a unique customer-centric licensing model, Acumatica delivers a suite of fully integrated business management applications, such as Financials, Distribution, CRM, and Project Accounting, on a robust and flexible platform. For more information, visit http://www.acumatica.com.