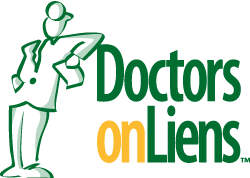 The best personal injury attorneys in Southern California can attest to how Dr. Jones' wide-ranging experience, both in the U.S. and China, have helped him see unbelievable results in his patients.
Torrance, CA (PRWEB) October 02, 2015
Continuing its expansion into all areas of pain management, Doctors on Liens is proud to welcome Dr. Kevin Lance Jones, a Doctor of Oriental Medicine specializing in acupuncture, to its exclusive roster of medical professionals. Doctors on Liens has continually grown its network to keep pace with the changing personal injury and workers compensation landscape and the addition of a top acupuncturist in the Los Angeles area is keeping with that trend. Dr. Jones serves clients throughout the South Bay area including Redondo Beach, Torrance and Palos Verdes.
Dr. Jones is highly respected for his expertise in alternative and eastern medicine in the med legal community. He brings a highly diverse set of certifications and experience that defines the holistic approach that has brought so many of his patients relief after major accidents. His accolades include:

Bachelor of Arts. from University of California, Los Angeles
Doctorate of Oriental Medicine with Valedictorian status from California Acupuncture College
California Licensed Acupuncturist since 1981
Extensive clinical and director experience in the U.S. and China including the Gibbs Institute of Neuro-Kinesthetics and Beijing Municipal Hospital of Traditional Medicine.
Multiple professorships in the U.S. and China including Emperors College of Traditional Oriental Medicine, Nova Institute of Health Technology, and Hua Xi Medical University
Leadership positions in the Acupuncture Political Action Committee and membership in the American Association of Acupuncture and Oriental Medicine
While Dr. Jones has a lengthy set of accomplishments in his storied career, he now focuses his private practice on treating individual patients injured in work and personal injury accidents. He successfully treats a wide variety of injuries and conditions including:
Low back and neck pain
Migraines and headaches
Sciatica
TMJ
Chronic musculo-skeletal pain
Neurologic pain and injuries
Hard to treat symptoms including extremity pain, sacral pain, and radiculitis
Doctors on Liens President Samantha Parker said, "Dr. Jones is a fantastic addition to our network. Many of the best personal injury attorneys in Southern California can attest to how his wide-ranging experience, both in the U.S. and China, have helped Dr. Jones see unbelievable results in his patients. Most of the public doesn't realize how highly trained an acupuncturist can be, and we've added one of the top doctors specializing in this important treatment method. I am thrilled we can now connect more people suffering from their accidents with an alternative medicine doctor of Dr. Jones' caliber."
Doctors on Liens is an innovator in the medical lien specialty referral industry and has forged close relationships with both legal firms and medical practices over the past 20 years. Doctors on Liens features medical specialties including board certified orthopedic surgeons, neurologists, general practitioners, psychologists, and chiropractors. Each medical office is independently owned and operated and all appointments can be conveniently scheduled directly with the facility.
Doctors on Liens lists medical professionals who offer medical services on a lien basis in Southern California, Central California, and Nevada.