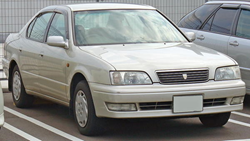 The 1990 through 1995 production years represent the range of inventory that we are now selling to consumers from our website
Midland, TX (PRWEB) May 26, 2015
The Acura brand remains a part of the Honda Motor Corporation as a luxury vehicle division in the global auto market. The Preowned Transmissions company is now providing sales and service for Acura Legend manual transmissions from its web inventory now displayed at http://preownedtransmissions.com/acura-legend-manual-transmission.
The 5-speed manual gearboxes that are now in stock have been tested and certified to work with more than one motor in the Honda family. The 2.7-liter, 3.2-liter and 2.5-liter C-series blocks are supported by the 5-speed models that are now in stock in the PreownedTransmissions.com company inventory for sale.
"The 1990 through 1995 production years represent the range of inventory that we are now selling to consumers from our website," one Preowned Transmissions source said.
Consumers who have not identified the type of gearbox used inside of a Legend vehicle by Acura will be encouraged to use the matching tool now part of the PreownedTransmissions.com website. A quick search for compatible VIN numbers can now be completed as well as a motor displacement validator procedure.
"The technology provided in our web tools is now showcased to help people to choose the right used manual gearbox for Honda and Acura vehicles online," said the source.
The Preowned Transmissions company has changed its hours of customer service to better support all USA consumers. A person who calls 1-866-320-1182 and requires immediate support will now be directed to an order specialist who can answer questions or process sales orders seven days a week offline.
About PreownedTransmissions.com
The PreownedTransmissions.com company supplies automotive gearboxes that are foreign or domestic builds to the general public for discount prices. The company adds hundreds of new suppliers each year to support its growing business. The PreownedTransmissions.com company is one of the few agencies that still provide a multiple year protection policy for all ordered assemblies.