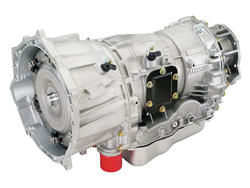 The gearboxes that we are now offering to U.S. buyers through our imported inventory are editions that have been hand selected for low counts of mileage
Auburn, AL (PRWEB) February 26, 2014
The Acura brand of motor vehicles is one of the luxury brands created by Honda Motor Company for distribution in the U.S. market. One parts company is now helping to discount popular parts for the Legend brand of vehicles online. The Got Transmissions company has now lowered the sale price for its Acura Legend used transmissions at http://gottransmissions.com/acura-transmissions.html.
The lowering of these prices has been completed to provide a national resource for American parts buyers to find better pricing for imported gearboxes. The Acura brand is one of the luxury automaker inventories that are carried by the GotTransmissions.com website to meet the current demand for Honda produced parts.
"The gearboxes that we are now offering to U.S. buyers through our imported inventory are editions that have been hand selected for low counts of mileage," one Got Transmissions company source said.
The Legend inventory now reduced in price is in response to other imported inventory now marketed in North America for a better price this year. The Nissan, Mitsubishi, Toyota and Honda inventories that are also promoted for retail sale are featured with a lower than normal price for any phone or Internet order.
"Our independent resources for obtaining automatic transmissions has been increased this year as partners have been entered into the current supply chain to support customer demand for inventory," said the source.
The Got Transmissions company website is now configured to present all of the available discounts for import parts inventory to buyers. The different warranty programs and shipping solutions that have been designed for inclusion with each sale this year can be explored using the company homepage.
About GotTransmissions.com
The GotTransmissions.com company is one of the supporting agencies in North America offering lower than retail list price auto parts direct to consumers. This company has built an independent website that allows instant research for price and inventory information. The GotTransmissions.com company staff help to support consumers by toll-free telephone systems and Internet portals designed to produce the fastest customer service available. New forms of inventory are included in the company warehouse each week of the year to enhance consumer research options available.