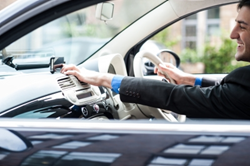 The previously owned TL gearboxes that are currently in stock have been acquired through our updated distribution partners this year as more demand for Honda parts has been received through our company
Akron, OH (PRWEB) February 19, 2014
Acura vehicles have remained part of the Honda company in the U.S. to promote luxury and performance vehicles to consumers. Buyers of parts for this brand of motor vehicles can now benefit from the latest acquisitions at the Got Transmissions company website. This company is now retailing Acura TL used transmissions online at
http://gottransmissions.com/acura-transmissions.html.
A group of gearboxes are now in stock for the TL brand due to the different sources of production used in vehicle manufacturing. The four-speed automatic editions are the standard type that are now in stock as well as the five-speed units that were introduced after the 2000 year.
The used units also include the 2004 to 2008 six-speed manual transmissions that can be hard to find in the U.S.
"The previously owned TL gearboxes that are currently in stock have been acquired through our updated distribution partners this year as more demand for Honda parts has been received through our company," said a Got Transmissions company source.
Both the Acura and Honda builds that are part of the JDM assemblies inventory now marketed online are ready for U.S. shipments this year. The sizable inventory that is now promoted to the public is attached with a sale price for every telephone or online order that is placed by consumers. These prices are concreted for the remainder of the year.
"Every foreign built assembly that we're promoting this year has received special pricing and is eligible for current incentives that are announced on our website," the source said.
The Got Transmissions company has made several important changes to its website this year that directly affects U.S. purchasers of auto parts. The independent research system that displays the company inventory now showcases pricing and other information. This method is compared to the traditional offline method that requires a call to customer support at 1-866-320-1182 to find available inventory and discounts.
About GotTransmissions.com
The GotTransmissions.com company supports American consumers by providing discounted rates for auto parts online. This company helps to distribute transmission inventory to car owners or other buyers for the best pricing online. The company now acquires inventory through U.S. dealers to offer a larger inventory that consumers can search online. The GotTransmissions.com company offers a toll-free phone number for instant support for buyers on the company website or those who prefer to call into the company for auto parts information before placing orders.