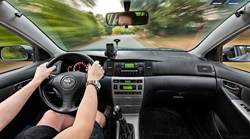 The TLX 143 cubic inch displacement engines that can be purchased this year are part of our Acura parts expansion program
Atlanta, GA (PRWEB) July 18, 2015
The TLX is one of the newest luxury automobiles available in North America built by the Honda company that features iVTEC technology. The Got Engines company has increased the size of its luxury parts inventory this month and is now able to sell used Acura TLX 2.4L engines to the public. More details about the inventory available can be found at http://www.gotengines.com/blog/acura/acura-tlx-24l-engine.
The models that are now featured in the web accessible inventory at the Got Engines website are the Acura K24W7 blocks. The K24 motors that are available to buy have been acquired through strategic partnerships with auto salvage companies and vehicle dismantlers nationwide. Pricing is available through a new quote process built into the warehouse locator tool on the Got Engines website.
"The TLX 143 cubic inch displacement engines that can be purchased this year are part of our Acura parts expansion program," said one Got Engines company source.
In order to eliminate compatibility issues with other used parts, the Got Engines company has tested the TLX blocks with the 8-speed transmission now featured in luxury Acura cars. The testing was completed to ensure the company warranty policy would protect a large majority of the installed OEM parts on the 2.4L blocks.
"We are now able to sell more hard-to-find motor inventory for foreign vehicles due to our stronger partnerships with regional distribution networks," said the source.
The Got Engines company is planning to announce a late summer sales program for its domestic inventory to offer more discounts for select used motor blocks. Visitors to the company website will notified when the sale program starts in order to take advantage of the offer.
About GotEngines.com
The GotEngines.com company is one of the North American suppliers of preowned motors for vans, trucks and cars selling on the Internet. The company launched in the mid 2000s and is still a dedicated source to buy inventory. The GotEngines.com company has updated its warehouse portal to include an option for quotes distribution prior to placing a motor order on the web.