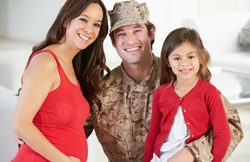 SALEM, Ore. (PRWEB) April 17, 2019
Acura of Salem is offering a new discount to members of the military throughout the year. The eligible shoppers can save $750 on a new Acura model. All Acura vehicles, except for the Acura NSX, from the 2019 model year or newer are covered under this bonus program. This offer can be used when eligible applicants finance or lease a new Acura vehicle.
Eligible shoppers include active duty members of the U.S. Military. This includes the Army, Navy Air Force, Marines, National Guard, Coast Guard and Active reserve. Ready reserve members of the military and retired members of the military are also eligible. Veterans are eligible within one year of separation from active service. Spouses of eligible military service men and women are also able to take advantage of this special offer.
Interested parties will need a Leave and Earnings Statement (LES) as proof of military status. If the spouse of a military serviceman or woman would like to apply for the discount, they must provide military ID and spouse's LES. Proof of relationship must be shown for spouses. All applications must be approved by Acura Financial Services. This offer ends on March 31, 2020 unless terminated by AFS.
Interested parties can learn more about the available Acura vehicles covered under the discount and learn about eligibility at Acura of Salem by visiting the dealership's website: http://www.acuraofsalem.com. If prospective buyers have any other questions about the vehicles available or Acura of Salem, they can call 888-229-9882 or visit the dealership at 2475 Commercial St. Se Salem, OR 97302 today.