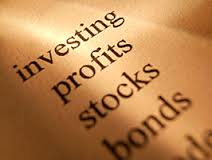 Many self-directed IRA or solo 401(k) plan investors are unaware of the potential tax impact that UBTI/UBIT rules could have on a number of popular financial product investments, such as using margin to buy stock or options,"
New York, NY (PRWEB) July 27, 2017
Adam Bergman, President of the IRA Financial Group, a frequent contributor to Forbes.com, recently authored an article titled: What the Law Says About Unrelated Business Taxable Income In Non-Real Estate Investments. The article summarizes the potential tax implications for a retirement account, such as a self-directed IRA or Solo 401(k) plan, investing in non-real estate assets, such as options, commodities, buying stock on margin, etc.
According to Adam Bergman, the Internal Revenue Code permits retirement account investors to make a wide range of financial product investments using retirement funds. While, the majority of financial product type investments would not trigger the UBTI or debt-financed income rules, including mutual funds and options, transactions involving margin, however, would likely trigger the tax. The burden falls on the retirement account holder to make the determination of whether the financial product type transaction triggered the self-directed IRA UBIT rules and, if so, file the IRS Form 990-T.
"Many self-directed IRA or solo 401(k) plan investors are unaware of the potential tax impact that UBTI/UBIT rules could have on a number of popular financial product investments, such as using margin to buy stock or options," stated Adam Bergman, a partner with the IRA financial Group.
Adam Bergman is the President and founder of the IRA Financial Group and IRA Financial Trust Company, the markets leading provider of Self-Directed IRA LLC and Solo 401(k) plans. Mr. Bergman is also the managing partner of the law firm The Bergman Law Group, LLC. In addition, Mr. Bergman is a recognized expert on IRAs and 401(k) Plans and is the founder of the BergmanIRAReport.com and the Bergman401KReport.com. Mr. Bergman is also a frequent contributor to Forbes.com on the topic of self-directed retirement plans.
Adam Bergman, IRA Financial Group partner, has written six books the topic of self-directed retirement plans, including, "The Checkbook IRA", "Going Solo," Turning Retirement Funds into Start-Up Dreams, Solo 401(k) Plan in a Nutshell, Self-Directed IRA in a Nutshell, and in God We Trust in Roth We Prosper.
Mr. Bergman has been quoted in a number of major publications on the area of self-directed retirement plans. Mr. Bergman has been interviewed on CBS News and has been quoted in Businessweek, CNN Money, Forbes, Dallas Morning News, Daily Business Review, Law.com, San Francisco Chronicle, U.S. Tax News, the Miami Herald, Bloomberg, Arizona Republic, San Antonio Express, Findlaw, Smart Money, USA Today, Houston Chronicle, Morningstar, and American Lawyer on the area of retirement tax planning.
Prior to joining the IRA Financial Group, LLC, Mr. Bergman worked as a tax and ERISA attorney at White & Case LLP, Dewey LeBoeuf LLP, and Thelen LLP, three of the most prominent corporate law firms in the world. Throughout his career, Mr. Bergman has advised thousands of clients on a wide range of tax and ERISA matters involving limited liability companies and retirement plans. Mr. Bergman received his B.A. (with distinction) from McGill University and his law degree (cum laude) from Syracuse University College of Law. Mr. Bergman also received his Masters of Taxation (LL.M.) from New York University School of Law.
IRA Financial Group is the market's leading provider of self-directed IRA retirement plans. IRA Financial Group has helped thousands of clients take back control over their retirement funds while gaining the ability to invest in almost any type of investment, including real estate without custodian consent.
Founded by top law firm tax attorneys, IRA Financial Group, has helped over 12,000 clients self-direct their retirement funds and invest over $3.8 billion in alternative assets, such as real estate and precious metals.
To learn more about the IRA Financial Group please visit our website at http://www.irafinancialgroup.com or call 800-472-0646.