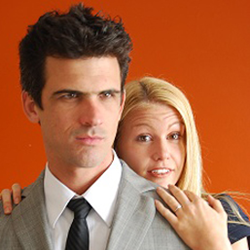 Salt Lake City, UT (PRWEB) October 08, 2014
On October 15, 2014, at 7:00 pm MST, academic editing service TotalEdit.com will host a webinar featuring self-published author, Kickstarter crowdfunding professional, and special effects guru, Adam Sidwell. Sidwell has used the power of social media, particularly Kickstarter, to showcase his work and get funding for many of his projects. Sidwell's first picture book, FETCH, raised $23,000 dollars on Kickstarter, 107% of its initial goal of $22,000 dollars.
In addition to Sidwell's work on various books, including his most recently published Evertaster, Sidwell has worked on several film projects, including many blockbuster and award winning films. In this special exclusive webinar, Sidwell will identify how he has made self-publishing successful with a special focus on crowdfunding with Kickstarter, and how he has worked on many highly prestigious projects and for many well-known worldwide brands.
As a film rights veteran, Adam Sidwell worked as special effects director for the movies Tron and King Kong. His most recent book, Evertaster, shot up the Amazon Bestsellers List just days after being published and was the top seller in its genre within two days of its release—without the help of a traditional publisher. Evertaster follows the adventures of an 11-year-old picky eater as he travels the globe in search of the elusive "gastronomy of peace," the most delicious recipe the world has ever known, all while being pursued by a cult of murderous chefs.
For the past several years, Sidwell has used his talents as a Hollywood VFX artist for blockbuster movies such as Pirates of the Caribbean, King Kong, Transformers, and Tron. He currently lives in Los Angeles with his wife Michelle.
Click here to register for the FREE webinar with Adam Sidwell.
About TotalEdit.com:
The highly-qualified team at TotalEdit.com is committed to providing the best possible professional editing and publication support to our clients. This is why our editing team consists of qualified and experienced editors and authors to get your document ready for publication.