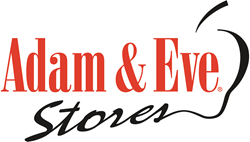 We are well aware that to grow our brand awareness in the franchise sector we needed to work with a company that was innovative in their approach to organic lead generation and sales processes
Tampa, Florida (PRWEB) November 05, 2014
Adam & Eve Stores has over 58 retail franchise locations in 18 states and is the leader in the lingerie and adult-boutique market. When couples think about adult, sex positive materials, they think of Adam & Eve.
"It is time for us to really begin promoting our business opportunity in the franchise industry," said Dave Keegan, General Manager of Adam & Eve Stores Franchising. "We are well aware that to grow our brand awareness in the franchise sector we needed to work with a company that was innovative in their approach to organic lead generation and sales processes." The Franchise Sales Solution, which is based in Tampa, Florida provides full service franchise sales and marketing support. "We like our clients to feel that we are in the office next door," said John Armatas, Principal at TFSS. "Our range of services ensures that our clients are spending money on franchise marketing that yields productive results."
The Franchise Sales Solution works with a diverse group of franchise companies, but were intrigued with this concept, "Frankly, there are tons of retail franchise businesses, but nothing like Adam & Eve, these folks control the market and have been the leader in the space for nearly 40 years." said Armatas. "Their franchise owners provide an outstanding customer experience and the stores are organized, warm and inviting."
The franchise opportunity allows individuals to be a partner with the leader in the adult industry, and open upscale specialty boutiques that serve discerning couples, women and men. The industry is expected to continuing growing at an accelerated pace, as more and more retail giants continue to carry products that are targeted at the adult market. The Adam & Eve Stores franchise owners are laser focused at serving a customer base that represents America: where the average customer is married with two children, has a college education and a slightly higher-than-average household income.
"The industry is so big and the opportunity to own a business that is also fun to own is what is so attractive about the Adam & Eve Stores Franchise." Said Armatas.
ABOUT THE FRANCHISE SALES SOLUTION8
The Franchise Sales Solution, is a Tampa based franchise sales and development company. Each partner has owned and operated both small business and franchise operations and has a unique understanding of the challenges that entrepreneurs face in growing their companies. For additional information on the franchise systems they represent or to discuss their services contact, John Armatas at 855.844.8377.