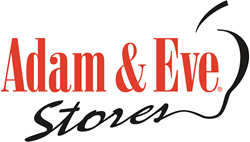 We are really excited to award a $30,000 franchise fee to one lucky winner at this years Sex Expo NY.
Hillsborough, NC (PRWEB) September 20, 2017
Adam & Eve Stores, the franchise division of adult industry leader adamandeve.com, is pleased to announce it will be giving away a franchise at the Sex Expo NY next weekend. In addition to offering a franchise, Adam & Eve Stores is a Diamond Sponsor of the Sex Expo, and will be selling product at the event, at booth 21 and 22.
"Adam & Eve is a clean, well-lit, upscale women and couples-friendly establishment," says Dave Keegan, Adam & Eve Franchise Director. "It makes sense that we would be involved in America's Premiere Sexual Wellness Event."
"With an emphasis on a positive shopping experience, and an incredible selection of romance-enhancing products, Adam & Eve offers both the quality selection and customer service that the company has built its reputation upon," says Keegan.
Now with over 70 retail operations from coast to coast, Adam & Eve Stores feature a wide variety of lingerie, club and party wear, accessories, pleasure products, games, DVDs and videos aimed toward women and couples.
The Sex Expo NY is scheduled to take place at the Brooklyn Expo Center, located at 72 Noble Street in Brooklyn, New York, on Saturday, September 23 and Sunday, September 24. For more information, Visit The Sex Expo Event Site.
For additional information, please contact Adam & Eve Public Relations Director Katy Zvolerin at 919.644.8100 x 3121 or katy(at)adameve(dot)com.