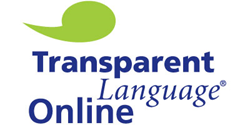 Our patrons have found both of these resources useful, easy to navigate and great learning tools for old and young alike.
Adams, MA (PRWEB) August 08, 2014
Adams Free Library, in partnership with RBdigital from Recorded Books (Prince Frederick, MD), is pleased to announce the availability of two electronic language resources: Signing Savvy and Transparent Language Online. Signing Savvy is a comprehensive sign-language resource containing high-resolution videos of American Sign Language signs and other common signs used in conversational signing. Transparent Language Online is the most complete language-learning solution available anywhere, providing the widest variety of high-quality learning material and seamless integration of real-life language use.
Through the library's website, patrons of Adams Free Library have access to more than 7,000 videos of American Sign Language signs. Users can view large sign videos, build and share custom word lists, create virtual flash cards and quizzes, and build sign phrases. Signing Savvy also includes the option to print signs, browse and search.
Adams Free Library patrons will also have unlimited access to more than 90 online language courses, packed with pronunciation, speech, grammar, writing and vocabulary-building lessons. Users have the ability to write or speak their answers, practice pronunciation by slowing down the on-screen examples, and converse with native speakers though interactive videos. Patrons can learn on their own time, at their own pace in the library, in the comfort of their own home, or on the go with the Transparent Language app for the iPhone® and Android™.
"Our patrons have found both of these resources useful, easy to navigate and great learning tools for old and young alike," said Holli Jayko, Adams Free Library Children's Librarian.
Please see a library staff member at Adams Free Library for more information on how to access these services or go to http://www.signingsavvy.com/library/adamsfreema and http://library.transparent.com/adamsfreema/game/modern/login.
About Recorded Books
Recorded Books is the largest independent publisher of unabridged audiobooks and provider of digital content to the library, school, and retail markets. The company owns an exclusive catalog of over 13,500 audiobook titles narrated by professional, award-winning actors. Recorded Books provides digital audiobooks and eBooks to libraries through its proprietary OneClickdigital platform, as well as electronic resources, including digital magazines and films, through its proprietary RBdigital Gateway platform. The Company was founded in 1979 and is headquartered in Prince Frederick, MD. For more information, visit http://www.recordedbooks.com.
About Signing Savvy
Signing Savvy LLC focuses on creating cutting-edge, easy-to-use sign language learning tools. The founders of Signing Savvy include educators, interactive media designers, and sign language experts representing over 40 years of experience in sign language education. The Signing Savvy web site, launched in January 2009, has grown to become the most comprehensive online sign language resource for educators, students, or anyone interested in American Sign Language. The goal of the site is to provide you with the tools you need to enhance your sign language education and assist you in your day-to-day sign language communication needs.
About Transparent Language
Transparent Language is a leading provider of best-practice language learning software for consumers, government agencies, educational institutions, and businesses. Since 1991, Transparent Language has helped millions of individuals learn new languages quickly, easily, and effectively. Working with distinguished language acquisition experts and thousands of native speakers around the world, Transparent Language is committed to producing language learning solutions of the highest quality at reasonable prices.