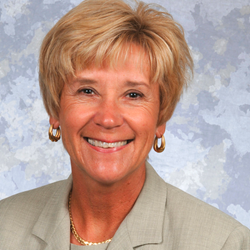 The current drug crisis is complex. There is no one route that leads to addiction, and there won't be one method of intervention to prevent this in the future.
WORCESTER, Massachusetts (PRWEB) November 04, 2016
As the end of 2016 approaches, AdCare is anticipating the next steps for addressing the nation's drug epidemic.
Approximately 21.5 million Americans are currently struggling with a substance use disorder, recently because of the increased availability of prescription drugs. When a drug is readily available, it often leads to increased use. Increased use elevates the likelihood of at-risk individuals developing a substance use disorder, with the result being an ever-expanding population in need of treatment.
On November 8th, Massachusetts will vote on the legalization of marijuana and possibly expand the availability of another hazardous substance. Dr. Patrice M. Muchowski, AdCare's Vice President of Clinical Services, is wary of the impact legalization could have.
"For many people, legalization implies that the substance is safe," says Dr. Muchowski. "People have a more difficult time seeing their use as problematic, even when it puts their safety at risk."
While the expanded availability of substances may be in the public's hands, the healthcare community can have a tremendous impact on the drug crisis in the upcoming year. This year, medical institutions decreased availability of addictive medication and increased training for healthcare professionals. Next year's focus should be on expanding treatment resources, as well as the types of healthcare organizations involved in addiction care.
Prolonged use of alcohol and drugs alters brain chemistry, changing neural pathways and functionality in often permanent ways. These changes in brain chemistry have led to understanding addiction not as a moral short-coming, but as a chronic disease. And now that addiction is understood as a chronic condition, it is imperative to provide the range of healthcare resources available to other chronic diseases.
For one, early and regular screenings to ensure intervention at the earliest possible stage are vital in treating chronic diseases, which necessitates incorporating drug and alcohol assessments and interventions into mainstream healthcare.
"Ideally, your primary care physician should be the first line of defense," says Dr. Muchowski. "He or she should have the knowledge and resources to identify a potential alcohol or drug problem at an early stage and intervene before it progresses."
Unlike other chronic diseases, individuals struggling with addiction are often blamed when problems resurface, despite the fact that reoccurrence is characteristic of chronic conditions. Incorporating early screenings and regular follow-up assessments with one's primary care would help eradicate the stigma and misinformation surrounding addiction.
Ongoing and life-long treatment is also a necessity for chronic conditions, which is no different for those living with an addiction. The type, intensity, and frequency of treatment will vary, but it is vital that individuals have regular access to care, as treatment allows individuals to lead full, productive lives.
By utilizing existing and universal health resources, prevention and intervention efforts could be expanded. With increased opportunity for early detection, more individuals could avoid altered brain chemistry. This, in turn, would drastically reduce the number of people in need of life-long treatment.
While prevention and intervention initiatives such as these are being developed, treatment is already available for those who are struggling. For those in the Worcester area and Massachusetts at large, AdCare is available twenty-four seven: Your Recovery Begins Here