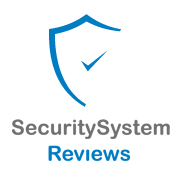 While the real estate market bounces back many homeowners are looking to increase the value of their home for a low price, thanks to these tips from the experts, homeowners can find out inexpensive ways to make the most out of their home.
Indianapolis, Indiana (PRWEB) October 21, 2013
Since the recession a few years ago, the real estate market has struggled to recover, but in the past year, it has shown significant signs that it's regaining footing. With that in mind, many homeowners are finding it a good time to sell their home, but there are easy ways these individuals can increase the value of their home. SecuritySystemReviews.com, a site that provides home security system reviews, has created a list of value-increasing tips.
1. Create a home office. Many buyers are increasingly working from home, at least one or two days a week, and this makes a designated home office space a very important selling feature.
2. Organizing and decluttering a home is one of the best ways to improve its appeal to potential buyers, and it costs little, if any money. Clutter prevents buyers from being able to see the actual features of a home, and imagine their own items in the space.
3. Paint or refinish cabinets. New cabinets can be expensive, and it can be time consuming to completely reface cabinets, but a fresh coat of paint or finish can make them look like they're brand new and increase the appeal for buyers.
4. Install home security system equipment. This is a big bonus for many buyers, and they won't have to worry about installing it themselves if they purchase the home. Homeowners can even opt for do-it-yourself security equipment, if home security system prices are too high for their budget.
5. Give the walls a fresh coat of paint—but avoid bright, flashy colors. Neutral colors work best for most buyers because it makes the home look more like a blank slate that they can change to suit their tastes and needs. Don't forget to patch holes and repair walls before painting. It will make a home look fresher and newer.
6. Replacing dated lighting fixtures can be an easy and relatively inexpensive way to update a home and make it more appealing to buyers. Choose simple fixtures that emit pretty, flattering lighting, as opposed to over-the-top light fixtures that might only appeal to a very specific taste.
7. Thoroughly clean floors. This includes wood floors and carpets. Cleaning the floors can make a home look newer and less worn out. For homeowners with carpets, either get a professional carpet cleaning company to do the work, or rent a professional level machine. For wood floors, there are a number of products that clean, add shine and restore floors for a few dollars a bottle.
About SecuritySystemReviews.com
Fully independent, SecuritySystemReviews.com is a third-party site that provides information related to the home security industry. The site has industry news and updates, reviews of top companies, and even information on topics such as security system insurance benefits.