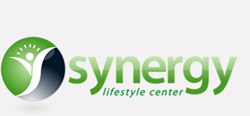 Bakersfield, CA (PRWEB) February 07, 2014
This weekend, news spread throughout the world of Oscar-winning actor Philip Seymour Hoffman's death. Hoffman was found in his New York City apartment Sunday, February 2nd, after a suspected heroin overdose. Dr. Trobisch, lead physician for Synergy Lifestyle Center, has spent years treating heroin addiction and knows how devastating heroin use can be to an individual and his or her family. "Hoffman's death reminds us that heroin is a highly addictive, and oftentimes deadly, drug," Trobisch states.
Accidental overdoses happen daily, everywhere, and to people from all social classes. "Every overdose death is tragic," Dr. Trobisch continues. "We are noticing at Synergy Lifestyle Center that heroin addicts are becoming younger and younger, with many being only high school age."
Dr. Trobisch explains that overdose deaths are fairly common with heroin use. Every gram of heroin can be different in strength, making it difficult for addicts to gauge the heroine's potency.
Initially addicts use heroin to receive a euphoric high, but after prolonged use, addicts become tolerant and must continue to use or risk withdrawal. Heroin withdrawal produces extremely unpleasant physical syndromes, including severe cramps and aches, abdominal pain, nausea and vomiting, chills, cold sweats, and much more. Addicts will do almost anything to avoid this withdrawal.
Although many addicts are adults, Synergy Lifestyle Center treats a surprising number of addicts who are under eighteen. "We're concerned by the number of high school age children who come to Synergy Lifestyle Center requiring treatment for heroin addiction," Dr. Trobisch explains. "Usually teens start with prescription drug use, hydrocodone, oxycodone, etc., that's often obtained from a parent's medicine cabinet. When the supply of painkillers diminishes, teens often turn to heroin, which is cheaper."
Fortunately, there are many treatment options available for addicts. Medications help with withdrawal symptoms, and psychosocial counseling can help addicts identify triggers and learn the necessary coping skills to lead a healthy, productive life. Synergy Lifestyle Center provides these proven treatment methods in a treatment plan that's customized to every patient's needs. The most popular treatment plan is the "rapid outpatient detox." "Rapid outpatient detox" utilizes buprenorphine, a highly potent and long-acting opioid that's easy to taper. These detox courses take 1-2 weeks and are accompanied by intensive outpatient counseling. Upon completion of the rapid detox program, SLC recommends patients to start a long-acting injectable opioid blocker (naltrexone) to prevent relapse as they become "immune" to painkillers and heroin.
For anyone who thinks he or she might be an addict, Synergy offers an addiction screening test on its website.
About Synergy Lifestyle Center:
Synergy Lifestyle Center, located in Bakersfield, CA, offers a comprehensive approach to Medical Weight Loss and Addiction Treatment that is tailored to the specific needs of individual patients through the combination of various proven treatment methods.
Our highly trained professionals are standing by to improve your emotional and physical health. Find out for yourself and schedule an appointment at 661-878-9100 or contact Synergy Lifestyle Center at http://www.synergylifestylecenter.com/.