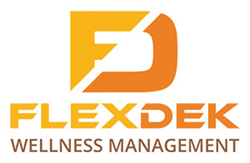 Delray Beach, FL (PRWEB) August 02, 2016
FlexDek MAT Edition won first place in a nationwide technology-based Opioid Recovery App Challenge sponsored by the Substance Abuse and Mental Health Services Administration (SAMHSA). SAMHSA launched the challenge in March to spur people to create apps which help patients receiving outpatient medication-assisted treatment for opioid use disorder maintain their recovery and avoid relapse.
The FlexDek MAT Edition, submitted by Sober Network Inc., was among the group of eligible entries submitted from across the nation. These entries were reviewed by a panel of technology specialists, subject matter experts, and representatives throughout the federal government. Entries were evaluated on the qualities such as their value to meeting patient needs, creativity, innovation, and practicality of implementation.
As a result of this process FlexDek MAT Edition was awarded first place and a prize of $15,000. The app provides a method of tracking, connecting and providing accountability for those in recovery. Built upon the FlexDek technology for wellness management from Client Care Solutions, the app is free for those in recovery and is data-driven, precise and scalable – making it affordable for insurance and treatment providers as well as other stakeholders burdened by increasing costs. FlexDek MAT Edition empowers both clients and care managers by allowing for customized levels of clinical involvement.
Sober Network Inc. incorporates its online directory and community site Sober.com, FlexDek powered mobile apps, and its Recovery Coach educational platform into a suite of services which promote recovery from addiction - from initial counseling and treatment, to aftercare, to a vibrant and healthy lifestyle. The Sober Network is driven by its mission to help people Get Sober. Stay Sober.
The $15,000 prize will be used by Sober Network Inc. to further FlexDek MAT Edition's development and make the app available to those in recovery nationwide. The public beta now is available for iPhone and the release version will be announced and available for iOS and Android at the American Association for Treatment of Opioid Addiction Conference in Baltimore on October 29, 2016.
Visit https://www.Sober.com or call 561-265-1564 for more information on FlexDek® MAT Edition.
Media Contact for Sober Network Inc.
RPR Public Relations, Inc.
Ria Romano, Partner
Tel. 786-290-6413