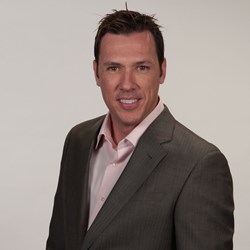 We look to see where we can do more for people who deserve help. In the case of issuing scholarships to patients, it's really about investing in human capital. ~ Josh Lannon
Scottsdale, Arizona (PRWEB) September 04, 2013
To better serve the 24 million people in the US dealing with addiction, Journey Healing Centers announces that their private drug and alcohol treatment centers can now accept Blue Cross Blue Shield insurance coverage for outpatient treatment in Arizona. Only 1 in 10 dealing with addiction actually receive treatment due to lack of insurance and costs, which leaves over 20 million in the US without professional support (SAMHSA.)
The Journey Healing Centers team proactively works with clients and Blue Cross Blue Shield to ensure the maximum coverage possible is provided. Denial of insurance is a huge challenge for anyone dealing with addiction, and this ability to accept Blue Cross is great news for individuals and families in Arizona impacted by substance abuse.
Many who get denied insurance seek charity support or public funding. To help individuals who desperately wanted residential substance abuse treatment; but did not have the necessary funds to do so, Journey Healing Centers gave $300,000 in private drug and alcohol treatment scholarships in 2012. These financial gifts granted to clients represent a gateway key to a happier, freer, and more joyful life.
Josh Lannon, CEO and Founder of Journey Healing Centers, explained why his organization offers these scholarships to restore lives; "We look to see where we can do more for people who deserve help. In the case of issuing scholarships to patients, it's really about investing in human capital. We invest in these patients through our scholarship program because we believe that the treatment they get from our drug and alcohol addiction centers will help them regain their lives and become productive members of society."
Without insurance, some fall into an ever-downward spiral losing health, jobs and destroying families along the way. Others fall into other healthcare problems and hospitalizations, end up on the streets, commit crimes or go to jail. Others, in desperation, take their lives.
For questions about treatment programs and insurance coverage, call the Journey Healing Centers free 24-hour hotline to speak with an Addiction Specialist: 1-866-774-5119
Background
Journey Healing Centers are private drug and alcohol treatment centers in Scottsdale, Arizona, and Salt Lake City, Utah. JHC has a 95% completion success rate (industry average is 48% according to SAMSHA, Substance Abuse and Mental Health Association) and holds the highest level of global accreditation. JHC provides Residential Programs, Outpatient Facilities, Day Treatment, Sober Living Homes, Family Programming, Free Aftercare for Life and a Sobriety for Life Program. The company has been featured on MTV's Gone Too Far, USA Today, Psychology Today, Discovery Channel, People Magazine, NPR, Fox News and many other media. http://journeycenters.com