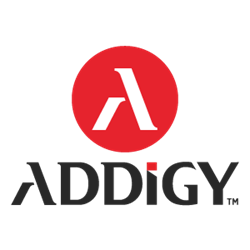 MIAMI (PRWEB) September 24, 2019
Addigy, a leading provider of cloud-based Apple Device Management software, today announced that the company will preview enhancements to the company's macOS/iOS management platform at the MacSysAdmin conference in Sweden as Apple prepares for the release of its 2019 update – macOS 10.15 Catalina. Topics and technologies to be presented are those most relevant to business users with macOS computing environments, including the move to 64-bit, allowing for modernization of the OS to take advantage of new capabilities and privacy controls.
MacSysAdmin 2019 takes place October 1-4, 2019 in Gothenburg, Sweden and is the event for macOS and iOS administrators to gain new knowledge, meet colleagues and exchange experiences. The main audience of the event includes system administrators from enterprises, schools and organizations, as well as technical consultants and resellers focusing on the Apple ecosystem. This includes IT professionals working in environments where macOS systems make up a large part of the computing environment. At this year's event, Addigy will be supporting macOS admins in optimizing their experience with Catalina.
macOS Catalina, aka macOS 10.15, will be the newest version of Apple's operating system to power macOS systems. With the new OS, there will be significant upgrades to end-user privacy and system security. There will be other new features as well, including the ability for users to create Mac apps from iPad apps and run those apps natively alongside existing Mac applications so that they can drag and drop content between them. Full advantage can be taken of the larger screen and powerful architecture of the macOS computer to provide a seamless experience across devices.
Addigy's full-stack cloud-based Apple Device Management platform allows for centralized management of Catalina macOS and iOS13 computing environments. The solution provides 24x7x365 oversight of Apple devices to ensure systems are secure, up-to-date, and running at the highest levels of efficiency. IT administrators can thoroughly audit their Apple assets quickly, without server setup to identify which OS versions and applications are installed, and whether updates have been applied to all machines on the network. Catalina will be a big turning point in the hardening of Apple machines and Addigy's immediate support will simplify how these devices need to be managed upon release.
One of the key areas that Catalina is introducing is a focus on 64-bit applications and the ending of support for 32-bit apps. The move to 64-bit allows for modernization of the OS to take advantage of new capabilities while reducing the attack footprint of the OS. Catalina also includes stronger end-user privacy controls that are more closely in-sync with Apple iOS. To assist customers in preparing for the release of Catalina, the company is developing a checklist to make the transition seamless.
"The 2019 Catalina update from Apple has energized a growing user ecosystem, including a large number of businesses that leverage Apple in their work environments," said Jason Dettbarn, CEO, Addigy. "Addigy is there to support business users upgrading their systems to this new platform with a comprehensive management suite to get the most out of this powerful new OS and we welcome MacSysAdmin attendees to visit us and learn more at the show."
Addigy Device Management Platform -- Free Trial
A free trial of Addigy is available at https://www.addigy.com/#signup-form.
Tweet This: @Addigy Previews Apple Catalina OS Updates at MacSysAdmin 2019 - https://bit.ly/2Bu9DCX
Resources:

About Addigy
Trusted by more than 3,000 global organizations, Addigy provides cloud-based Apple Device Management solutions for IT teams in enterprise, education, and MSP environments. Our multi-tenant SaaS offerings are changing the way administrators support their end-users, helping people get the most out of their Apple products every day. We believe good ideas are made great through community and collaboration, and strive to live that charter in all that we create and do. To learn more, visit us at http://www.addigy.com.
###
Contact Addigy
Call +1 305-330-6677 or email sales@addigy.com