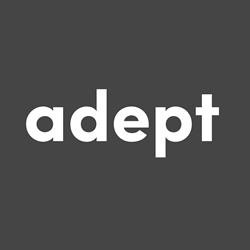 Ardy is well suited to take up effort on behalf of our company as part of our commitment to help the communities in which we work.
LOS ANGELES (PRWEB) June 26, 2020
Pasadena-based Adept Architecture hires Ardashes "Ardy" Kassakhian as V.P. Government and Philanthropic Relations. Kassakhian brings decades of government relations and non-profit experience. His experience spans both public and private sectors with extensive work in municipal government as City Clerk for the City of Glendale (2005-2020), and on political campaigns both on the federal, state and local levels as well as having spent time in Washington, DC as an intern on Capitol Hill. Kassakhian holds a B.A. from UCLA, an M.A. in Public Policy and Administration from Northwestern University, and has completed the Harvard Kennedy School of Government's Senior Executives in State and Local Government program in addition to the Coro Executive Program. Kassakhian is Glendale's appointee to the Metropolitan Water District, and serves as an appointee to the California State New Motor Vehicle Board. He is currently the Vice-chair of the Glendale Housing Authority.
Kassakhian's role with Adept will be to implement philanthropic and socially responsible investment strategies which would include environmentally sustainable policies as well as head up efforts to deliver affordable housing. In his role prior to joining Adept Development, Kassakhian worked for the City of Glendale running its City Clerk division which he modernized through digitization and focusing on issues of good governance, improved transparency and civic engagement.
"I'm very excited to be working with the team at Adept to help address the issues of affordable housing, environmental sustainability and bringing into focus the opportunities that are facing both the development community and cities throughout California and the United States," stated Kassakhian.
In March of 2020 Kassakhian was elected and seated to the City of Glendale City Council.
"I believe that it will be up to market rate developers, working with government officials, and non-profits, to address Southern California's housing shortage," said Patrick Chraghchian, president of Adept. "Ardy is well suited to take up effort on behalf of our company as part of our commitment to help the communities in which we work."
More information about Ardy Kassakhian and Adept Development is available at Adepturban.com
Adept Development, Adept Architecture are dbas for American General Design, Inc, a real estate architecture and development company delivering mixed use building throughout Southern California. Adept Construction is a dba for Povac Investment, Inc and is a general contractor providing services for the Adept companies as well as third party clients. For more information about Adept, contact Carin Young at (626) 405-0400.