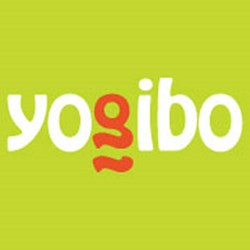 We don't know if Yogibo was made for ADDers or ADDers were made for Yogibo, but either way it's a match made in heaven.
Nashua, NH (PRWEB) January 02, 2014
Yogibo, a company that sells high quality and innovative bean bag chairs, has just posted an article to its website that focuses on the bean bag's ability to offer ADHD help. As the article noted, Yogibo bean bags were recently endorsed by the PlayDHD company for those who have been diagnosed with ADHD.
As the new article said, the team at Yogibo has learned that their bean bags are beneficial for a wide variety of purposes, and for people with different needs. They recently met Kirsten Milliken, founder of PlayDHD, who told them that for people with ADHD, bean bags can be extremely helpful. PlayDHD is an online forum for those with ADHD, as well as their friends and family.
As Milliken explained to the founders of Yogibo, she was shopping in the company's location in the Maine Mall when she discovered and subsequently fell in love with the comfortable and unique bean bags.
Because those with ADHD often have sensory issues ranging from mild to severe, the even and deep pressure that they feel while sitting in a Yogibo helps to soothe them and calm their minds and bodies. In addition, Milliken told the founders of Yogibo, because many people with ADHD enjoy jumping, running and crashing into things in the home, having a Yogibo can give them a safe and sturdy outlet for these activities. The chairs are soft enough to be jumped and flopped on, offering a safe place for those with ADHD to land.
Yogibo's versatility and movability are also helpful to those with ADHD, the founder of PlayDHD noted in the new article. Since one of the biggest challenges people with ADHD contend with is the ability to sit still, a Yogibo offers them a comfortable place to sit up, lie down or recline. No matter what position a person is in, the Yogibo will allow them to stay well-supported.
"At Yogibo, it's not the beans that make the bag-it's the fabric," the new article noted, adding that the bean bags' special cotton/lycra blend allows the cradling effect that ADDers appreciate so much.
"We don't know if Yogibo was made for ADDers or ADDers were made for Yogibo, but either way it's a match made in heaven."
About Yogibo:
After initial success at trade shows, festivals and online sales, Yogibo opened its first bean bag store in 2009 in Natick, Massachusetts to much fanfare. The company now has retail locations in Maine, Massachusetts, Connecticut, New Hampshire, New Jersey and New York and ships to the continental United States via its online store. Since its inception, Yogibo has been widely recognized in the furniture industry for its innovative designs. In 2010, Yogibo was recognized for best product for the dorm by the magazine "Student Advisor". For more information, please visit http://www.yogibo.com/blog/does-yogibo-help-adhd/.