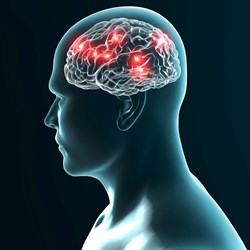 A growing number of health professionals are recommending our formula as a long-term treatment option.
Raymond, Alberta, Canada (PRWEB) January 30, 2014
Today, The British Journal of Psychiatry published impressive results from the first-ever double-blind study to test the effectiveness and safety of a multivitamin-mineral treatment for adult ADHD.
In the 8-week study, New Zealand researchers measured "statistically robust improvements" in "a variety of areas of psychological functioning" in individuals taking the nutrient treatment compared with those taking placebo. Most of the study participants had at least one other psychiatric diagnosis in addition to ADHD.
Key findings of the researchers from the University of Canterbury and the University of Otago include the following:

The nutrient group reported more than double the improvement in attention, hyperactivity, and impulsivity symptoms.
Participants with moderate or severe depression who took the nutrient formula showed nearly double the improvement, as rated by clinical psychologists.
Clinical psychologists rated more than twice as many people in the nutrient group 'very much improved' or 'much improved', compared with the placebo group.
The supplement was safe: there were no differences in side effects between the two groups.
David Hardy, formulator of the nutrient treatment and founder of Hardy Nutritionals™, comments, "Evidence of the effectiveness of our technology-enhanced nutrition is quickly expanding, and a growing number of health professionals are recommending our formula as a long-term treatment option."
Researchers noted that this nutrient treatment has considerable "documented evidence of both short- and long-term safety data and has been more extensively examined in psychiatric conditions than any other multivitamin/multimineral formula." The treatment has previously been used in "over 20 published studies for treating various mental conditions."
The researchers explain one reason other nutritional studies have not seen these dramatic results: "optimal functioning requires the presence of all nutrients in balance rather than one nutrient provided in high doses." They assert that their approach sets a new standard for nutritional research: "The one-disease, one-nutrient solution to illness is likely outdated, and may need to be replaced by a model that is responsive to the broad spectrum of human nutritional needs."
"Recent research using this model overturns the myth that supplements are useless," Hardy attests. He has refined his broad-spectrum formula over the past decade to optimize its effectiveness. "The changes I've made since this study was completed are the most important," he says. "They make the formula more effective and much easier to use with medications."
The study authors explain these changes: "The 36-ingredient formula has been modified slightly on several occasions, with [some changes] resulting in a new name. Sold variously as EMPower, EMPowerplus and Daily Essential Nutrients, manufacturer information can be found at Truehope.com and HardyNutritionals.com."
Hardy co-founded Truehope many years ago, but recently retired as President of Truehope to found Hardy Nutritionals™. He notes, "This promising new research offers hope to millions of individuals who suffer from ADHD, depression, and other psychiatric disorders. Exciting research is already underway using our newest formula, Daily Essential Nutrients."
Hardy Nutritionals™ formulates technology-enhanced multivitamin-mineral supplements for both clinical and general health use. We also private-label products for select markets. Hardy Nutritionals™ works with many clinicians who use our products in their practices as a first line of defense against mood, stress, and anxiety-related disorders.