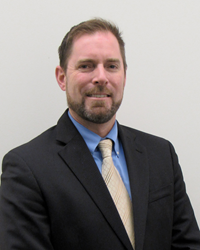 Utica, New York (PRWEB) December 29, 2014
David Andrews has joined the staff of Adjusters International (AI) as Deputy Director of the Disaster Recovery Consulting Division. Andrews will be working with state and local governments and Tribal Nations, assisting them with their disaster recovery programs and preparedness plans.
For over 11 years, Andrews has been actively engaged in emergency management and disaster recovery services for the State of Alaska. Andrews is an experienced disaster recovery operations leader, having served in the roles of Incident Commander, State Coordinating Officer and State Disaster Recovery Coordinator for Alaska. He has coordinated and managed the timely delivery of disaster assistance and initial response activities; managed incident operations for emergency events; and during recovery efforts, ensured communication between all parties including federal and local governments. Andrews has also managed fiscal, operational and reporting issues related to funding sources and project budgets. He has received numerous Governors' Peak Performance Awards for Exceptional Customer Service, Leadership and for his role as a Crisis Responder.
"As Deputy Director, I look forward to putting my years of experience in management, communication and problem-solving to work for Adjusters International's clients," said Andrews. "In addition, the insight I have gathered from my years of experience in disaster recovery at the state-level, will help our clients to secure the maximum amount of funding they are entitled to receive from the FEMA Public Assistance Program."
"We are extremely excited to have David on our team," said John Marini, Adjusters International's Chief Operating Officer and Vice President. "His experience and knowledge coupled with his passion for emergency management and disaster recovery will be truly beneficial for our clients."
Adjusters International is one of the nation's largest public adjusting organizations and a leader in disaster recovery services for FEMA's Public Assistance Program. AI's Public adjusters work on behalf of insured clients - not insurance companies - to prepare and settle their property damage claims. And AI's disaster recovery consultants assist states, local jurisdictions and other eligible applicants to rebuild and recover after a disaster primarily through FEMA's Public Assistance Program. Adjusters International's public adjusters and disaster recovery consultants work side by side, combining insurance and FEMA recovery grants to achieve the best financial recovery for their clients. The company's in-depth knowledge and expertise is a direct result of their management of claims resulting from the nation's most serious disasters, such as the Oklahoma City bombing, World Trade Center bombing, 9-11-2001 event, and every major hurricane, earthquake and flood of the past quarter century. Adjusters International has more than 40 offices nationwide.