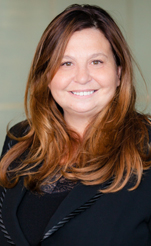 Ms. Frank can help clients navigate the appeals process in the hopes of getting a reversed or reduced decision.
Los Angeles, CA (PRWEB) December 11, 2015
Adli Law Group, P.C., an international law firm with expertise in many aspects of business law, is proud to welcome tax litigation Attorney Cheryl Frank to their multi-disciplined legal team. Ms. Frank comes to Adli Law after serving as the CEO and Founder of Frank Tax Law, where she led a team of 15 attorneys, CPA's, and paralegals in resolving a great many types of tax related legal issues. Before that, Ms. Frank served as a trial attorney at the Office of Chief Counsel, Treasury Department, Tax Litigation Division in Washington D.C., so she is highly familiarized with the laws and policies from the government's point of view when dealing with tax laws. Through this experience, Ms. Frank is able to offer Adli Law Group's current and prospective clients with legal representation pertaining to the following tax issues and more:

Civil and Criminal Audits – According to the firm's founder, Dr. Dariush Adli, a world-renowned expert in various aspects of business law, retaining a knowledgeable tax lawyer is vital whenever a person or business has been audited. He explains that Ms. Frank can help clients with audits from both the state and federal level, whether their charges have civil, or criminal implications. He explains that, although both criminal and civil cases get the same top quality representation when handled through Adli Law Group, P.C., it is especially important that individuals or businesses contact the firm immediately if the penalty could result in criminal charges. He notes that cooperation with investigators can go a long way toward lessening penalties that may eventually be imposed, and it takes an experienced attorney like Ms. Frank to know what clients should do at every step of the process.
Employment Tax Audits – Figuring out how to pay the proper amount of employment taxes can be very difficult for businesses, Dr. Adli explains. He notes that this is especially the case when companies have employees with multiple classifications, such as full-time, part-time, or independent contractors. He notes that, while classifying employees as independent contractors may seem enticing for tax reasons, it is vital that businesses ensure that they are classifying employees correctly to avoid a negative outcome in an audit.
Appeals – Dr. Adli also explains that, if a business is unfortunate in receiving a negative outcome, Ms. Frank can help clients navigate the appeals process in the hopes of getting a reversed or reduced decision. He explains that Ms. Frank's years of experience has familiarized herself with the intricacies of the law, so she is aware of every opportunity to benefit the client during the crucial appeals process.
Those interested in learning more about the contributions that Cheryl Frank will bring to Adli Law Group, P.C., can call the law firm today at (213) 623-6546 or visit them online at http://www.adlilaw.com.