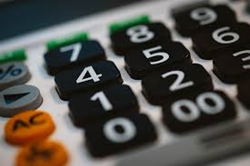 ADLI Law notes that it is a top tier choice for those in need of legal counsel.
Los Angeles, CA (PRWEB) March 25, 2016
ADLI Law Group, P.C. is a Los Angeles based legal firm which supports its clients in areas such as business law, patent litigation, copyright counseling, as well as tax law. In light of recent questions from prospective clients this tax season, the legal firm is addressing employers and business owners who may have tax related concerns. According to Cheryl Frank, the legal firm's Senior Counsel and renowned tax law expert, the IRS and Department of Justice are currently targeting businesses which owe employment taxes. She explains that, as of the last quarter of 2015, nearly $60 billion dollars of such taxes are owed, and that these governmental agencies are making every effort to recoup them. While some employers may consider failure to pay these taxes as a way to manage cash flow, Ms. Frank notes that failure to pay employment taxes tends to become an extremely expensive situation for many businesses and that the government occasionally may even consider it a criminal offense. Ms. Frank explains some of the situations which may require appropriate tax counsel from a highly experienced legal team:

If an employer is contacted by one of the IRS's revenue offices requesting back employment tax returns, this may be cause for concern. In this situation, the IRS would request Form 4180 (Trust Fund Recovery Interview Form).
Receiving notices of 931/Letter 903 – these indicate that one's accountant is sending the IRS Form 941, but it has not been filed with the appropriate office of the IRS, and payments are still due.
If prior trust fund recovery penalties have been assessed against an individual for other businesses, indicating what the IRS deems to be a serial abuse of employment tax withholding.
If an individual is an officer, director, or shareholder and are a responsible party and understand that their company is delinquent on their tax deposits, yet still claims substantial amounts of withholding on their personal tax return.
ADLI Law Group explains that the threat of criminal prosecution or civil assessments followed by liens and levies can render a business inactive and unprofitable. They note that the IRS is now using an early intervention initiative which targets companies in the above scenarios.
On the other hand, when it comes to resolving these issues, the team at ADLI Law Group explains that the best advice is to seek legal counsel early and learn about one's specific rights based on the facts of the case. The firm warns that the worst thing an employer in such a scenario can do is to simply ignore the situation; it will not simply disappear if employers do not proactively seek to improve the situation.
ADLI Law Group prides itself on its reputation for resoluteness in providing client-centered legal services to businesses and individuals involved in business, civil, or tax litigation in Los Angeles and throughout the world. With a dedication to expertise, understanding, and the development of strong attorney-client relationships, ADLI Law notes that it is a top tier choice for those in need of legal counsel. For more information on ADLI Law Group, P.C., and its broad range of tax litigation resources, interested readers may call toll-free 1-800-817-2949, or visit the firm online at http://www.adlilaw.com.