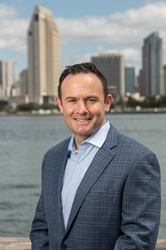 "Reliance on digital services has skyrocketed. On average, consumers transacted with six new online brands last year" - Garient Evans, SVP, Identity Solutions, Trulioo
VANCOUVER, British Columbia (PRWEB) July 15, 2021
A new industry report, released by Trulioo, the leading global identity verification company, and One World Identity (OWI), examines the nuances of digital identity verification. In particular, it explores how adopting a consumer-centric and layered approach to digital identity verification according to specific markets is a key component in reducing onboarding friction, increasing security and forging stronger customer relationships.
The "Driving Consumer-Centric Digital Identity to Speed Financial Growth" report explores how the orchestration of different identity proofing techniques and risk signals is critical in identifying bad actors and differentiating them from legitimate users. Orchestration utilizes a host of alternative data sources that empower companies to continuously identify customers, reducing friction and providing a constant, clear view of customer identities. In turn, organizations can build long-lasting relationships with customers because they have established a positive brand reputation and a strong sense of trust and safety.
"Reliance on digital services has skyrocketed. On average, consumers transacted with six new brands last year," said Garient Evans, SVP, Identity Solutions, Trulioo. "Online businesses that incorporated digital identity verification were able to carry on without disruption to business operations and came out on top. Meanwhile, companies that lagged behind by still requiring in-person Customer Due Diligence were left scrambling to keep up with their counterparts at the forefront of digital transformation."
Other highlights from the report include:

The need for fraud, security, customer experience, and compliance teams to converge and eliminate data silos within organizations
How to ensure compliance with evolving and disparate data and consumer privacy standards, and how being transparent about data collection increases consumer trust and comfort levels with information sharing
The implications that adopting a consumer-centric approach has for companies in banking, travel, eCommerce and online marketplaces, healthcare and physical access management
Download the "Driving Consumer-Centric Digital Identity to Speed Financial Growth" report here.
On July 22, join Garient Evans and Cameron D'Ambrosi, Managing Director, OWI, for a fireside chat as they discuss the report's findings. Register for the online event here.
About Trulioo
Trulioo is the leading global identity verification company building trust online so that businesses and consumers can transact safely and securely. Trulioo's platform provides real-time verification of 5 billion consumers and 330 million business entities worldwide — all through a single API integration. Organizations rely on Trulioo's identity verification solution, GlobalGateway, to help meet their business and compliance requirements and automate due diligence and fraud prevention workflows. The Trulioo mission is to help provide every person on the planet with a digital identity to enable access to basic financial services and support. For more information, visit trulioo.com.
About One World Identity
One World Identity (OWI) is a research and advisory firm focused on identity, trust, and the data economy. We help business leaders, governments, and investors stay ahead of market trends so they can build sustainable, forward-looking products and strategies.
We are a team of industry leaders, product managers, consultants, policy-makers, and strategists with years of experience in identity. Our effectiveness stems from our expertise – it forces us to propose solutions we know are capable of driving results. We have a team of big thinkers and tactical doers to help some of the best companies in identity to evolve and collaborate in this dynamic space. Our relationships with fellow change-makers across the identity landscape are the lifeblood of our organization. Our goal is not just to help our clients respond to the market; we help them define it.