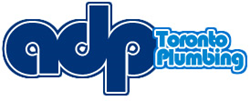 ADP Toronto Plumbing Recommends Drain Inspections to All Homeowners in the Rainy Season
(PRWEB) August 08, 2014
ADP Toronto Plumbing, licensed professional plumbing contractors have highlighted the advantages of having drains inspected by the drain contractors in Toronto before the onset of the monsoon season. Homeowners need to be very careful as the drains can pose a huge concern if not inspected periodically. With the passage of time, drains in homes and building tend to rust, decay and pose a threat when it rains heavily. It is important that when homeowners see clogged drains or water tending to accumulate, they must reach out to a professional plumbing contractor to inspect it.
The key reason to take prompt action is to safeguard your property from any unwanted clogging or flooding when it rains heavily as well as maintain the safety of the structure for longer duration. The rains are around the corner, and it is advisable to get this important task done before there is further damage. It is important to bear in mind that one may need to use technology to inspect the drains minutely and efficiently and the team at ADP Toronto Plumbing offers comprehensive drain inspection services.
In case there is extensive damage, the homeowner may need to replace the drains to avoid the bursting of pipes or drains. There are many ways to repair drains involving less digging and trouble. The team of plumbers at ADP Toronto can undertake trenchless draining too which is clean, effective and very convenient.
"We believe that timely drain inspections, before the rains arrive, will prevent extensive damage and mitigate any losses for homeowner. We are well-versed in modern plumbing techniques, making your drain inspections hassle-free and quick," said Andrew Olexiuk, the company spokesman.
The team at ADP Toronto Plumbing uses multiple methods to repair and inspect drains, and make the task quick, clean and effortless. They are trainer in new methods employing equipment and technology like drain linear insertion and pipe bursting. It is important to have the team from the company conduct thorough inspection just before the rains arrive.
About ADP Toronto Plumbing
Established over 15 years by Andrew Olexiuk, the company has proven expertise and service excellence in undertaking professional plumbing contracts for residential, commercial and industrial sectors. The trained team of licensed professional plumbers are well versed in working with new methods of plumbing and can cater to the entire gamut of plumbing related work like drain repairs, leaking taps, frozen pipes, sewer issues etc.
Please visit http://onetorontoplumbing.com/ for more information.
Media Contact Details-
Name: Andrew Olexiuk
Name: ADP Toronto Plumbing
Email: customercare(at)onetorontoplumbing.com
Phone Number: 416-822-2221
Address: 51 Homewood Avenue #1 Toronto, ON M4Y 2K1
Social Presence -
Twitter: https://twitter.com/gtaplumbers
Facebook: https://www.facebook.com/ADP.Toronto.Plumbing